It's just Islam in its purist, fundamental form.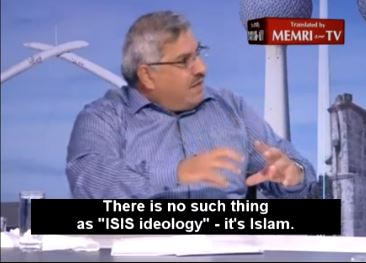 All based upon the koran and sunna (the words) of Mohamed.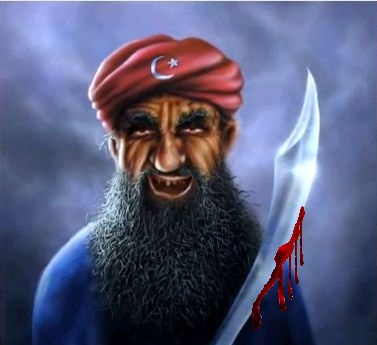 Jihad Watch H/T: Doris Wise Montrose
Jordanian politician: Islamic State's "doctrine stems from the Qur'an and Sunnah"… "There is no such thing as 'ISIS ideology' — it's Islam"
Wherever Muhammad Bayoudh Al-Tamimi is located, he should expect a knock on his door, and Barack Obama, David Cameron, Philip Hammond, Yvette Cooper, Fr. Dwight Longenecker, Rev. Professor David Thomas, and a host of other non-Muslims to walk in and explain to him that he is misunderstanding Islam, and that the Islamic State has nothing whatsoever to do with the genuine article.
Muhammad Bayoudh Al-Tamimi also faces a good deal of opposition on this from Muslims as well. How has it come about that Egypt's Grand Mufti can say that the Islamic State is "far from Islam" while Muhammad Bayoudh Al-Tamimi affirms just the opposite, that "there is no such thing as 'ISIS ideology' – it's Islam"? There needs to be a public discussion about this dichotomy and how it came about, and whose position is better represented among Muslim populations worldwide, as well as in light of Islamic tradition, theology and law. But that would require some honesty and balance in the public square, which doesn't appear to be on the horizon.