He's always wanted it this way, you know that it's true.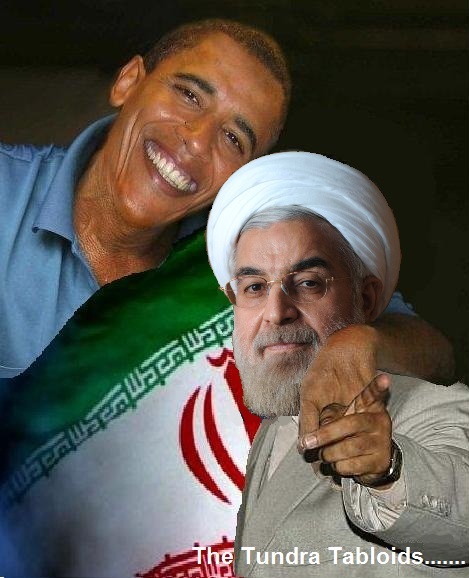 And with that cozyness, you can expect no push whatsoever in pushing Iran on its nuke weapons industry that has already fallen from the headlines.
ISRAEL FEARS U.S. MAY COZY UP TO IRAN IN FIGHT WITH ISLAMIC STATE
Israel on Wednesday voiced support for U.S.-led efforts to form an alliance to fight Islamic State jihadists in Syria and Iraq but expressed concerns of a rapprochement between Washington and Iran.
On the eve of President Obama's prime-time address on confronting IS, Israel National News reports that Israel's official position was one of approval. "I praise the American initiative to take action and form a coalition against the Islamic State and hope those efforts will succeed," Foreign Minister Avigdor Liberman said in comments broadcast on public radio.
Lieberman's comments coincided with US Secretary of State John Kerry's arrival in Baghdad on an unannounced visit at the start of a Middle East tour aimed at building a regional coalition to combat IS, the extremist Sunni militants who have taken over significant territory in both Syria and Iraq. Kerry is not scheduled to visit Israel on his trip.
Yesterday, Israeli Defense Minister Moshe Ya'alon called for greater cooperation between the world's intelligence agencies in an effort to defeat IS.
But underneath the expressions of unity with America and calls for global cooperation, Israel is concerned that American efforts to build a coalition to fight IS will involve a degree of rapprochement with Iran at a time that the Iranians are widely believed to be developing nuclear weapons.