The UK can keep the kitten, and lose this moron to the fields of Syria.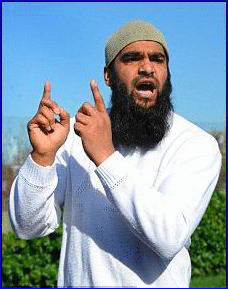 The British jihadi bride hell-bent on murder – and whining about her lost cat: 'Terror twin' tweets fears for missing kitten – before posting pictures of her holding an AK47
Zahra Halane, 16, who is believed to be in Syria with her sister Salma, took to social media to express her concerns for the ginger pet, saying it had 'disappeared' after her husband threw [it] outside. Zahra wrote: 'Abu hureyra disappeared!!!! inshaa Allah [God willing] we will be reunited in jannah [paradise].' She accompanied the message with symbols for a crying face and a heart. Previous tweets from the account included messages such as 'I support the executions of Syrian soldiers.
It's self defence' and pictures of machine guns alongside the Koran. The 'Terror twins' disappeared from their home in the Chorlton area of Greater Manchester overnight in June and travelled to the Middle East. They have 28 GCSEs between them and were planning to become doctors, having just finished their first year of sixth-form college, but were said to have been radicalised over the internet. More here.