This is becoming an all too common occurrence in the 'post-racial presidency' of Barack Obama.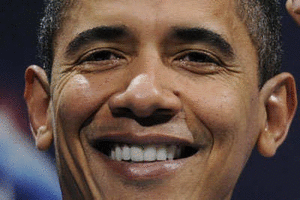 Caught on camera: The terrifying moment gang viciously beat couple on Missouri street
A group of young men are wanted for the assault of a couple
They were caught on camera approaching the couple and brutally beating them
Victim Meredith Cole says the men had earlier tried to sexually assault her outside a nightclub
Her boyfriend, DJ Alex Vessey, went to try and identify the men when the assault happened  
Both suffered cuts and bruises, and Ms. Cole says she fractured her ankle 
'It was pretty brutal, said Ms. Cole of the fight
Police are asking for help identifying a group of young males involved in an assault on a couple in Springfield, Missouri.
The Springfield Police Department has released surveillance video of the brutal beating that occurred on Friday August 22.
The couple, Meredith Cole and her boyfriend Alex Vessey, were both treated for serious injuries after the ordeal at a nearby hospital.