The clown court says life imprisonment is "torture".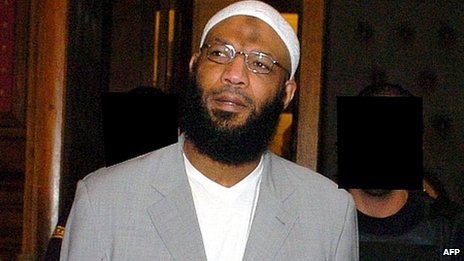 Belgium told to compensate extradited terror suspect
Belgium was wrong to extradite a former Tunisian professional footballer turned convicted Al-Qaeda fighter to the United States and must pay him compensation, Europe's top rights court ruled Thursday.
Nizar Trabelsi, who was arrested just two days after the September 11 attacks in 2001, was sentenced to 10 years in jail in 2003 for plotting a suicide truck bombing against a Belgian air base where American troops are stationed.
The 43-year-old was extradited to the United States in October 2013 where he faces a possible life sentence without possibility of parole.
But the European Court of Human Rights in Strasbourg, France, ruled that the Belgian government must pay Trabelsi 60,000 euros ($79,000) in damages and 30,000 euros in costs.
The court said the possibility of an irreducible life term violated the "prohibition of torture" article in the European Convention of Human Rights.
It also ruled that Belgium's failure to observe a suspension of extradition ordered by the court had breached an article in the convention regarding the protection of a citizen's rights of appeal.
More here. H/T: Anushirvan