Or at the least, he holds them with utter contempt.
Marxism has always been a top-down intellectual driven movement, and in much the same way a Southerner in the old segregated south deemed Blacks to be in perpetual need of their White handlers, so to the Marxist intellectuals vis-a-vis the (marxist term) "lower classes". The 'people' were never to be trusted with anything, how could they? it's why they form the lower ranks of society.
The vanguards of the new age, or as I call them, the neo-aristocracy, are the god children of the old politburo. Just as Hitler was a heretical Marxist, so to the modern day neo-aristocrat, willing to allow some form of free market capitalism as long as the selected/elected few tow the line of crony statism.
Given their mindset, how could they ever feel any measure of fealty towards those who fail to rise up to the ranks of the anointed, let alone to the ranks of the "middle class" (with the latter being the prime target to plunder and impugn)?
France: Socialist President Hollande 'Hates the Poor' Says Ex Valérie Trierweiler
Former first lady attacks Hollande in her memoir 'Merci Pour Ce Moment'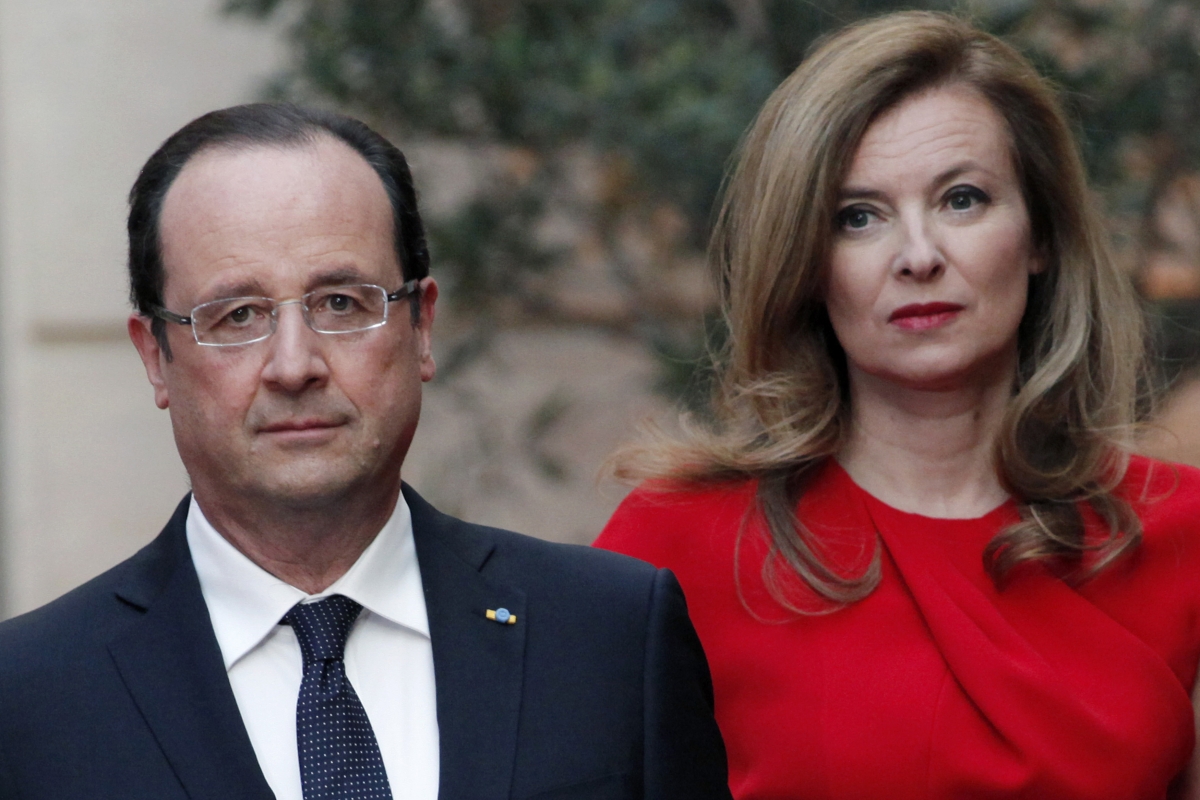 Francois Hollande's former partner says that France's socialist president hates the poor, in her potentially explosive memoirs she penned after the collapse of their relationship earlier this year.
In Merci Pour Ce Moment ('Thank You For This Moment') Valérie Trierweiler claims that, in private, the leftist leader refers to the less wealthy with scorn, calling them "the toothless".
"He portrays himself as a man who does not like the rich. In reality, the president does not like the poor," Trierweiler wrote. "He, the man of the left, calls them 'the toothless', very proud of his humour."
In another passage leaked to French media ahead of the book' s publication, which is scheduled for tomorrow, the France's former first lady wrote that he expressed dislike for her working-class parents.
'Toothless' poor
"They're not very nice," he told her during a Christmas dinner with her family in her native town of Angers, western France.
The revelation comes at a delicate political moment for Hollande, who has been openly accused by the most radical members of his party of betraying socialist campaign pledges that got him elected to pursue a pro-business agenda instead.