Like the Islamic State is presently doing.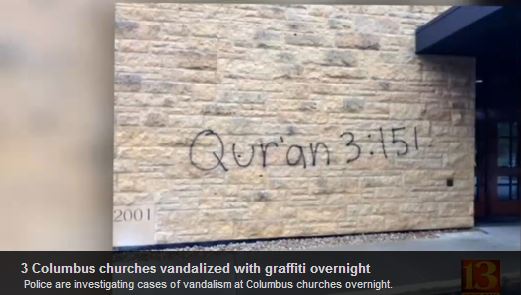 That verse reads, "We will cast terror into the hearts of those who disbelieve for what they have associated with Allah of which He had not sent down [any] authority. And their refuge will be the Fire, and wretched is the residence of the wrongdoers."
'Infidels!': Three Churches Were Vandalized in One Night. But It's What the Graffiti Said That's Worrying Some People
But it's the messages that were spray painted on the buildings that have some wondering if the acts were pranks or part of a more serious and pointed effort to deliver a message to Christian leaders and parishioners, according to WTHR-TV.
Consider the message painted on Saint Bartholomew's Catholic Church. It read, "Infidels!" and included a Koranic reference: "Qur'an 3:151."