Actually, it makes sense.
Seeing that killer Lord Ahmed, the Lard of Tard, sought to get out of his moral responsibility of sitting in jail for his whole (short) 12 week sentence for killing someone due to his texting while driving (he sat for only 16 days), he's the perfect voice to lecture mosques.
NOTE: Mohamed, the desert warlord barbarian gave these sex abusers the right to plunder the infidel, just read the koran. One of the biggest indicators that the victims were chosen due to Islamic principles, was the fact that they were all non-Muslims.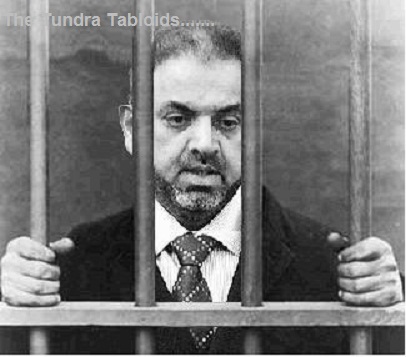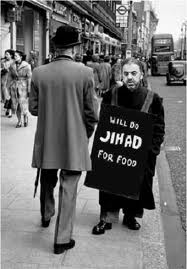 What links UK jihadis and Rotherham sex abusers? Mosques failing to give them moral leadership says LORD AHMED 
As a proud Muslim and proud Rotherham lad, who came here from Kashmir in Pakistan with my parents aged 11, I was shocked by the disclosure of appalling sexual abuse of young girls in the town.
All of us in Rotherham – parents, police, councillors and politicians – must ask ourselves how we came to fail our young people so badly.
It comes hard on the heels of the realisation that hundreds of young British Muslims have gone to Syria and Iraq to fight for Islamic State (IS) and one may have been involved in beheading US journalist James Foley.
On the face of it, there is no obvious connection between the two. But I believe if we are to prevent a repeat of these disturbing events, the British-Pakistani community must confront some uncomfortable truths.
One of the most important of these is that most of Britain's 1,400 mosques – which traditionally provide moral leadership and guidance to Muslim communities – are incapable of performing such a role in 21st Century Britain.
Some mosques try hard to help young Muslims deal with the pressures and are respected and revered. But others fail dismally and, in my view, this has been a major contributory factor to the problems we face with young British-Pakistani adolescents.
Many mosques have no idea how to lead or guide young men struggling to come to terms with being a Muslim in a modern country. These men need help with issues such as sex education, teenage pregnancy, drink and drugs – all the things other young people have to cope with. But they are taboo in most mosques. If a British-Pakistani boy tried to talk to an imam about it, he would look at him blankly.
Many mosques are dangerously cut off from the rest of society, rooted in the ancient world, not the modern one. This approach is reflected by the way imams behave. Many rarely mix with other faiths, which is wrong. They should be encouraged to visit other places of worship to break down barriers between faiths and learn how others tackle these problems.
This inward-looking view is mirrored by the proliferation of satellite TV stations, on which rival British-based Sunni and Shia imams attack each other.