Rumblings in the desert heard.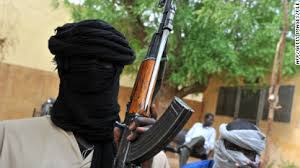 UK terror threat level raised to 'severe'
The UK's terror threat level has been raised from "substantial" to "severe" in response to conflicts in Iraq and Syria, Home Secretary Theresa May says.
The new alert level rates the risk of an attack on the UK "highly likely", although Mrs May said there was no evidence to suggest one was "imminent".
It is the second highest of five possible UK threat levels.