And Obamabummer still thinks this is just a JV jihadi group?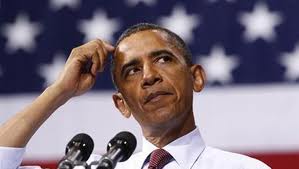 REPORT: CAPTURED ISIS LAPTOP CONTAINS BUBONIC PLAGUE, WMD INFORMATION
An Islamic State (IS) laptop captured by a "moderate Syrian rebel group" reportedly contains bubonic plague recipes and information on weapons of mass destruction (WMDs).
Foreign Policy reports that Abu Ali, commander of the rebel group, found the laptop in January after his men closed on a building from which Islamic State militants fled.
The laptop "contains a total of 35,347 files in 2,367 folders." These include "documents in French, English, and Arabic" and "videos of Osama bin Laden." There are instructions for jihad and stealing vehicles and for making bombs and disguises.
The laptop also contains information on biological weapons, including "a 19-page document on… how to weaponize the bubonic plague from infected animals." The document lauds biological weapons as being cheap yet capable of causing a "huge" number of "human casualties."
"A 26-page fatwa" on WMDs is also contained in the files. It states that Muslims can use WMDs "against… [unbelievers]" if they "cannot defeat" them "in a different way."
The fatwa says WMDs are permissible "even if it kills all of [the unbelievers] and wipes them and their descendants off the face of the earth."
On August 19, Breitbart News reported that Islamic State released a video in which they warned of drowning "all" Americans in blood.