And we will keep rejecting that membership as we try to dismantle the un-democratic monstrosity.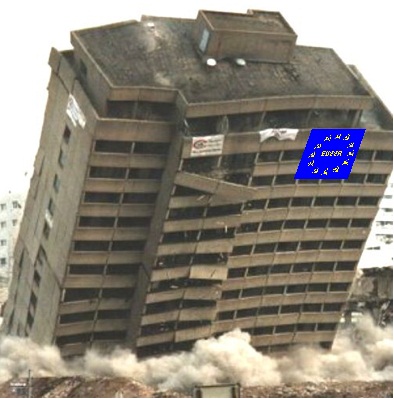 Turkey's backsliding into 7th century Islam started with the demise of Kemal Ataturk, as Andy Bostom explains.
Erdogan "will pledge allegiance to the constitution but he will lie. I don't want to witness that lie," said Kilicdaroglu.
I could say the very same about Obama.
Erdogan: EU membership top priority for Turkey
New Turkish President Recep Tayyip Erdogan says EU membership and democratic reforms are his main priorities, in his first speech as head of state. He took the oath of office earlier on Thursday.
Former Turkish Prime Minister and newly-elected President, Recep Tayyip Erdogan, made his first speech as head of state on Thursday after taking his oath of office in a special session of parliament in the Turkish capital, Ankara.
Addressing dignitaries from some 90 nations in his first speech as president, Erdogan said that the era of the "new Turkey" was beginning.
"Today, the era of the old Turkey has come to a close," he said. The 60-year old went on to pledge that Turkey would continue with reforms in line with the European Union and that the peace process with the Kurdish minority would also be a top priority.
"Turkey's path to the EU, which is a strategic target, will continue more decisively," he said.
'Authoritarian tendancies'
Many top western leaders were absent from the ceremony, with the United States, for example, only sending its charge d'affaires in Ankara.
Also missing for the inauguration was Ukraine President, Petro Poroshenko, who canceled his trip to Turkey after citing "Russian troop deployments" in the country's east.
Members of the main Turkish opposition Republican People's Party (CHP) walked out of the swearing-in ceremony in parliament. CHP Party leader Kemal Kilicdaroglu had earlier said he would not attend an event based on "lies."
Turkey's Ahmet Davutoglu replaces Recep Tayyip Erdogan as prime minister as Erdogan enters the president's office. But what's good for Erdogan is a catastrophe for the country, writes DW's Daniel Heinrich.
As Recep Tayyip Erdogan, Turkey's first directly elected president, takes office, many say he won't be able to fulfill his claim of representing all Turkish citizens. Critics also fear his autocratic reign.