Not so shocking nowadays.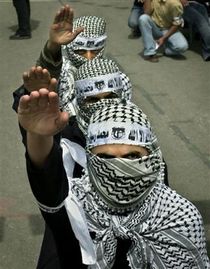 Man Made Hitler Salute in Front of Police Officer and Was Not Arrested
The municipality, prosecution and police of Amsterdam regret that a police officer did not act correctly regarding a man who brought the Hitler salute.  This occurred during a pro-Palestinian demonstration where the police was present in order to assure that no discriminatory or anti-Semitic expressions would take place. One of the demonstrators made the Hitler salute and a female police officer talked to him, but did not arrest him. As this was filmed, the police is now investigating the issue.
FM: BNFTN via Elsevier.nl
Video of the march but not of the incident