They deserve each other.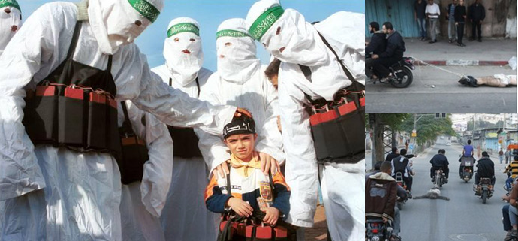 Yet another highly corrupted international agency, they should thrive well together.
Israeli aircraft bomb Gaza as Hamas backs ICC bid
The war between Israel and Hamas militants in the Gaza Strip has entered its 47th day, with Israeli air strikes countering Hamas rocket fire. Meanwhile, Hamas says it has backed a Palestinian bid to join the ICC.
Israeli aircraft bombed the Gaza Strip on Saturday, killing five Palestinians from the same family, as the conflict in the Palestinian enclave entered its 47th day.
Gaza health officials said the five people, including two children, were killed in an Israeli airstrike on a house in Al-Zawayda in central Gaza. The Israeli military said it had carried out more than 20 aerial attacks on Gaza on Saturday.
Palestianian militants fired at least three rockets or mortar rounds into southern Israel, the Israeli military said.
Eighty-one Palestinians and a four-year-old Israeli boy have been killed since truce talks collapsed on Tuesday following nine days of calm.
Israeli Prime Minister Benjamin Netanyahu said on Friday that the army would retaliate harshly for the killing of the boy, who was hit by shrapnel that tore through his home in the kibbutz Nahal Oz in southern Israel. He was the first Israeli child killed since the current conflict began on July 8.
More here. H/T: Fjordman