This is exactly what mohamed did after his "hijra" to Medina (Yathrib, the Jewish town decimated by his marauding thugs).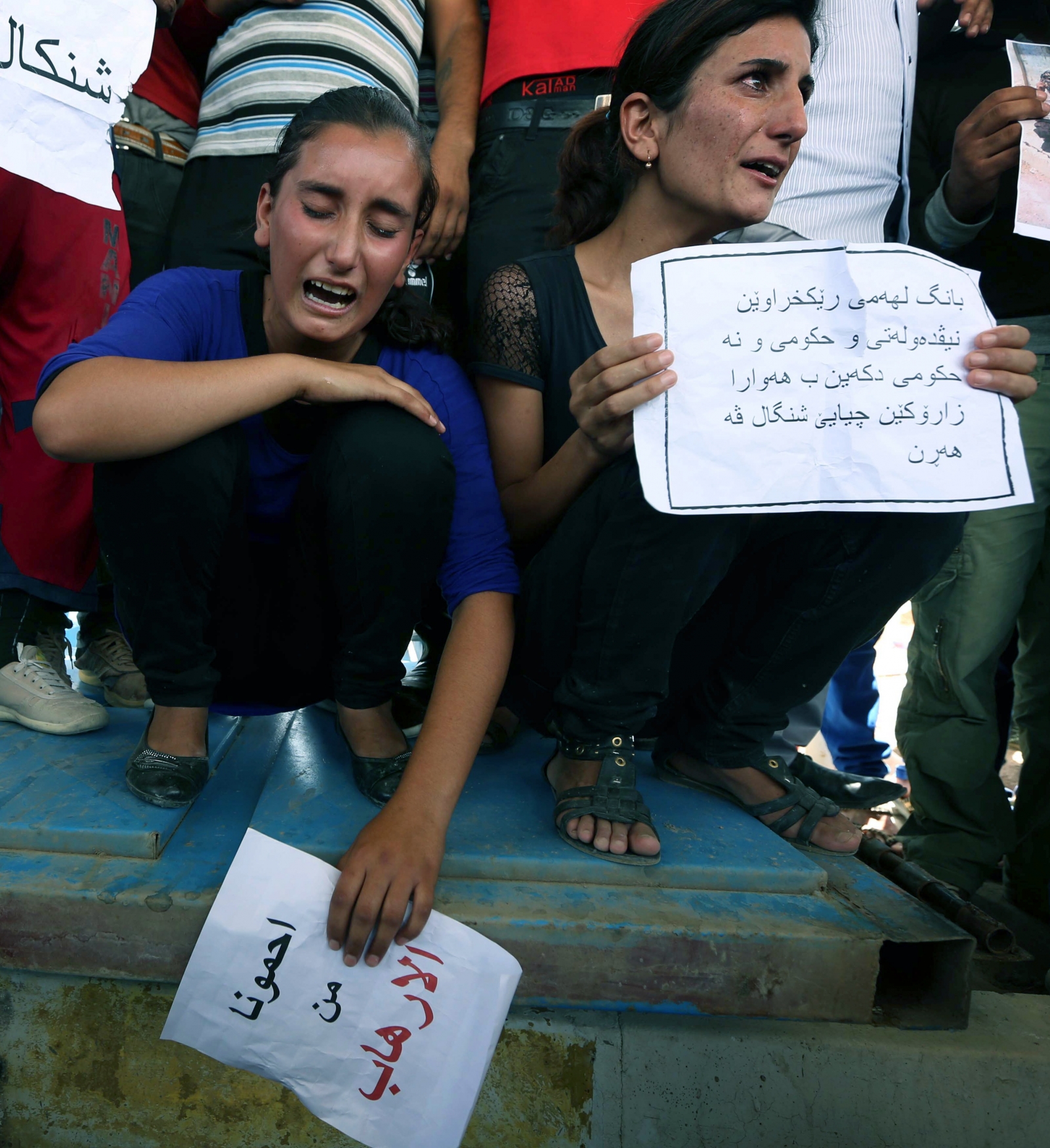 "Right now you are infidels. After this you will become Muslims and you will have rights," an Islamic State fighter tells them. "Repeat after me."
Islamic State video shows conversion of Yazidis to Islam
BAGHDAD – Islamic State, a militant group that witnesses and officials say has executed hundreds of members of Iraq's Yazidis, has released a video that seeks to show it enlightened hundreds of members of the religious minority by converting them to Islam.
The production was issued not long after the group on Tuesday released a video showing one of its black-clad fighters beheading American journalist James Foley, sparking international outrage.
The Yazidis, followers of an ancient religion derived from Zoroastrianism who are part of the country's Kurdish minority, have paid the highest price for Islamic State's dramatic advance through northern Iraq.
Islamic State militants, widely seen as more hardline than al Qaeda, storm into villages armed with machine guns and give Yazidis a simple choice: convert to Islam or die.
Witnesses have said most of their hundreds of victims were shot dead at close range, while others including women and children were buried alive. Women who avoided death were rounded up and taken away as slaves, witnesses said. The threat to the Yazidis was one reason cited by US President Barack Obama when he launched US air strikes against Islamic State in parts of Iraq earlier this month.