They can't help but thump their chests.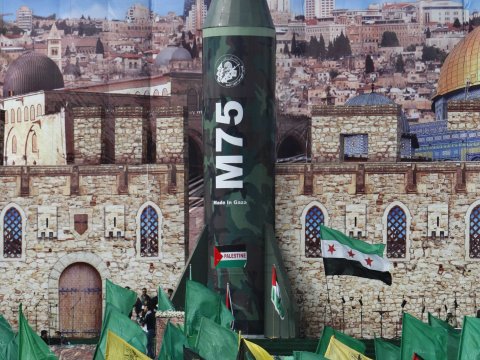 Hamas has denied it's involvement from the very beginning, the anti-Israel Left has used that denial as a club to bash Israel with for mentioning it as one of the reasons for Operation Protective Edge. According to the Left, Hamas was "innocent" (never mind about those inconvenient rocket barrages).
In first, Hamas official takes credit for kidnap and murder of Israeli teens
A senior Hamas official admitted for the first time on Wednesday that the organization's armed wing, the Kassam Brigades, was behind the kidnapping and murder of Israeli teens Nafatli Fraenkel, Gil-Ad Shaer and Eyal Yifrah in the West Bank in  June.
The Hamas official, Salah al-Aruri made the comments during a conference of Islamic clerics in Turkey. He praised the "heroic action of the Kassam Brigades who kidnapped three settlers in Hebron."
Israel has contended that Hamas was behind the kidnapping of the boys, a claim that Hamas had previously denied.
In the aftermath of the kidnapping , the IDF launched a wide-scale operation in the West Bank , arresting hundreds of Hamas operatives.
The two suspects in the kidnapping, Marwan Kawasme and Amar Abu Aysha are Hebron-area Hamas operatives who remain at large.