This is hilarious, Leftists deeming other leftists as racists for anti-racism project.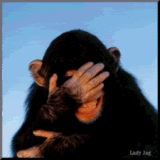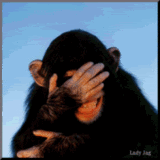 When, even undergoing a physical transformation to experience what it's like to be in someone else's skin, (in order to understand supposed racism) is not good enough for the multiculturalists.
NOTE: Truthfully, Leftists are indeed racists, they're infatuated by the issue, and regularly lower the standards for "people of color" because they can't expect them to behave like sanctimonious leftist whities.
Danish art project deemed racist by Swedes
Through Other Eyes gives "individuals an opportunity to try another ethnicity and possibly a different gender". Photo: Anna Andrea Malzer, Global Stories
Published: 19 Aug 2014 10:34 GMT+02:00
A Danish performance art project meant to combat discrimination and celebrate diversity has been deemed racist in Sweden.
The Copenhagen-based theatre company Global Stories' project Through Different Eyes has been removed from the Malmö Festival after more than 200 Swedes signed a petition accusing the project of racism.
Through Different Eyes invites the public to have their appearance altered by make-up artists so that they can temporarily assume a different ethnicity or gender. Participants are then invited to walk around in a crowded public space to experience the feedback they receive when in someone else's skin.