And they're serious about it.
Islamic ideology is all about religious war, jihad, the non-believer must be defeated for the glory of Islam and the sharia implemented. What was once Muslim land, must always be regained and held as Muslim land. The Shiite Muslims (Hezbollah) over the last 4 decades have reduced Christian Lebanon into rump disconnected enclaves, which will be soon be under fire by the Sunni Islamic State jihadis if their successes continue. The jihadis have Andalusia in their cross hairs, realizing that fact, is the first step towards self preservation.
We intend to struggle so that our Palestinian homeland does not become a new Andalusia.

– Abu Iyad, second in command to Yasser Arafat, 1974

1Let the whole world know that we shall never accept that the tragedy of Andalusia would be repeated in Palestine. We cannot accept that Palestine will become Jewish.

– Osama bin Laden
Islamic State: "We Will Take Spain Back"
Calls to reconquer al-Andalus are becoming more frequent and more strident.

"Clearly Spain forms part of the strategic objectives of global jihad. We are not the only ones but we are in their sights." — Spanish Interior Minister Jorge Fernández Díaz.
Radical Muslims in Spain have launched a social media campaign aimed at generating support for the jihadist group Islamic State [IS].
The campaign involves posters that include images of famous Spanish landmarks and monuments emblazoned with Arabic slogans such as, "We are all the Islamic State" and "Long Live the Islamic State."
One poster includes an image of the medieval Islamic Aljafería Palace in the Spanish city of Zaragoza and the black flag associated with the IS. Another uses an image of the famous La Concha beach in the Basque city of San Sebastián. Yet another includes an image of the statue of Jesus Christ on Monte Urgull in San Sebastián, with the Arabic words "Al-Andalus Country" instead of "Basque Country."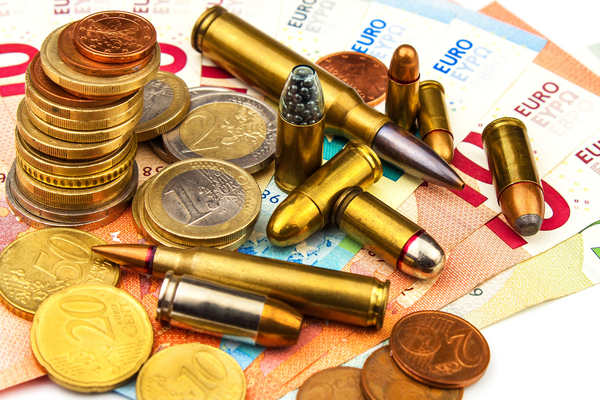 A tweeted photo of an Islamic State supporter holding the IS black flag of jihad in front of Aljafería Palace in Zaragoza.
Al-Andalus is the Arabic name given to those parts of Spain, Portugal and France that were occupied by Muslim conquerors (also known as the Moors) from 711 to 1492. As the Basque Country is surrounded by mountains, however, the Moors never succeeded in occupying it.
The poster campaign comes after IS jihadists produced a video in which they vow to liberate al-Andalus from non-Muslims and make it part of their new Islamic Caliphate.
The video shows a jihadist speaking in Spanish with a heavy North African accent. He says:
"I say to the entire world as a warning: We are living under the Islamic flag, the Islamic caliphate. We will die for it until we liberate those occupied lands, from Jakarta to Andalusia. And I declare: Spain is the land of our forefathers and we are going to take it back with the power of Allah."
Radical Muslims (and many moderate Muslims) believe that all territories Muslims lost during the Christian Reconquista of Spain still belong to the realm of Islam. They claim that Islamic law gives them the right to return there and re-establish Muslim rule.
In recent years, the return of "occupied" Al-Andalus to the fold of Islam has become an obsession for Muslims of all stripes, and calls to reconquer al-Andalus have become more frequent and more strident.
Commenting on the latest video, Spain's Secretary of State for Security, Francisco Martínez, said Spanish police were remaining "vigilant" in the face of a "grave" jihadist threat.
Meanwhile, Moroccan authorities have warned Spanish police that some of the more than 3,000 Moroccan jihadists fighting in Syria and Iraq are beginning to return home, and that many of them are likely to attempt to infiltrate the Spanish mainland via the North African Spanish exclaves of Ceuta and Melilla.
More here H/T: Fjordman