What's one to do when the sitting U.S. president is a Islamonazi Muslim Brotherhood supporter?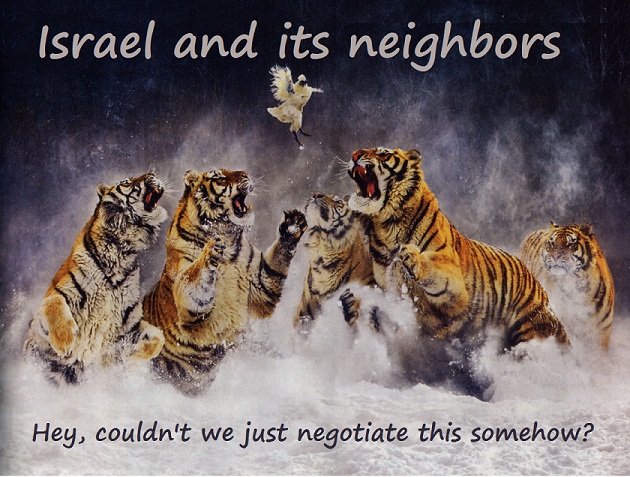 Arab World: Failing to see the broader picture
LAST UPDATED: 08/16/2014 06:54
Abdullah, Abdullah and Sisi 

Photo: REUTERS
Arab countries are foundering, as a jihadi Islamic caliphate is strengthening its hold in the heart of the Middle East.
The West seems intent on venting its frustrations on Israel, which is defending itself against Hamas, another radical Islamist group; Egypt is also feeling the brunt of it. Yet only a few years ago, Cairo was leading the charge of pragmatic Arab states backed by the US, fighting extremist Shi'ites under Iranian leadership.
However, this was before Washington jettisoned Egyptian leader Hosni Mubarak and started direct talks with Tehran on Iran's nuclear program, a move seen as a betrayal by Saudi Arabia.
Today, Egypt is trying to broker a peace between Israel and Hamas; President Abdel Fattah al-Sisi called on his allies for advice and international support. First he went to see Saudi Arabia's King Abdullah in Jeddah, then Russian President Vladmir Putin in Sochi. He did not go to Washington, which has yet to accept the fall of the Muslim Brotherhood and the new regime.
Indeed, dialogue between Egypt and the US is tense and strained. Attempts by US Secretary of State John Kerry to further the Turkish-Qatar blueprint for a ceasefire in Gaza along the lines of Hamas demands angered Cairo, which had reduced its diplomatic representations in both countries because of their support for the Brotherhood.
The fact is that today the US has no ally in the Middle East, having deserted or offended every Arab country in the region. Yet had the White House openly sided with Israel and Egypt, it would have sent Hamas the clear message that its aggression would not be tolerated.