What real mass murder looks like.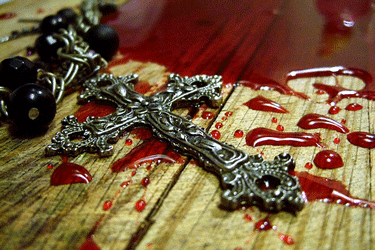 ISIS 'Systematically Beheading Children' in Iraq; They Are 'Killing Every Christian They See,' Says Chaldean Leader
National spokesman for Iraqi Christians and Chaldean-American businessman Mark Arabo said the "evil" being carried out by ISIS militants in Iraq now includes shocking beheadings of children, and he praised President Barack Obama for authorizing an intervention in the crisis Thursday.
"They are systematically beheading children, and mothers and fathers. The world hasn't seen an evil like this for a generation. There's actually a park in Mosul that they've actually beheaded children and put their heads on a stick," Arabo told CNN's Jonathan Mann last week.
"And they have them in the park. This is crimes against humanity. The whole world should come together. This is much broader than a community or faith. This is crimes against humanity and they are doing the most horrendous, the most heartbreaking things you can think of," he explained.
Addressing the plight of Christians in Mosul, Iraq's second largest city, since it was captured by the Islamic State militants, Arabo said 95 percent of them were forced to flee while some five percent of the Christian population converted to Islam.
He said even Christians who thought they could escape persecution by paying a fine discovered later that there was no honor among the militants.
"The letter that they sent out with those three items (convert, pay a fine or die), they did ask to pay a fine but actually after they pay a fine, they (ISIS militants) are actually taking over their wives and their daughters and making them into their wives. So really it's convert or die, face death by the sword," explained Arabo.
H/T: Stefan Metzeler via Christopher Harris