Rotterdam Jews are afraid of incidents. The presidents of the liberal and orthodox Jewish community try to reassure their supporters. "Every jew in Rotterdam now wonders whether he is safe."
FM: BNFTN
Rotterdam Jews Afraid After Threats From the Streets
 Increasingly, Orthodox Jews in Rotterdam do not wear skullcaps. Leo Vromen, Chairman of the Rotterdam Jewish Community, added, "they prefer to wear them, but are being threatened because of them".  He mentioned some of the anti-Semitic remarks.  Leopold Hertzberger, Chairman of the liberal Jewish community, said, "Every Jew in Rotterdam asks himself whether or not he is safe".
Also:
Restless  in The Hague: stone throwers disrupt anti-ISIS protest
The riot police had to come in handy to bring the calm everyone down –Photo: Reuters
The Hague: Muslim Stone Throwers Disturb Anti-ISIS Protest
About a 150-200 people participated in the Schilderswijk (Painters' Quarter) Freedom March.   The participants maintain that too little has been done against ISIS-supporters in the Netherlands.  The march was organized by a Facebook group which calls itself, Pro-Patria ("For the Fatherland"). A group of Muslim youngsters waited for them in the neighborhood and started to pelt them with stones.  Some Muslims shouted, "Allah is Great!", and several police officers were insulted with "Cancer-Jews". The special mobile unit of the police had to be summoned for them to restore order.
FM BNFRN via Elsevier.nl
Also: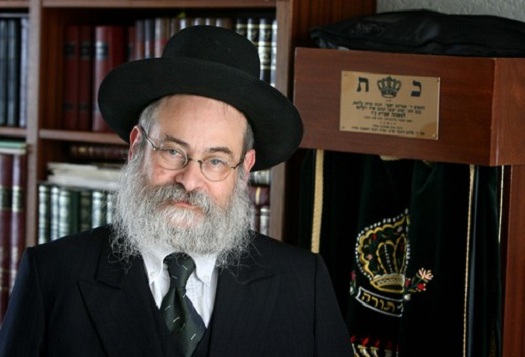 Chief Rabbi Needs Constant Police Protection
Chief Rabbi Binyomin Jacobs has declared in local paper, AD/Amersfoortse Courant, of August 8th, that he needs almost constant police protection.  He says that he can no longer take the train and is continuously insulted, nor can he go to the shopping center in his neighborhood because groups of youth harass him.  In the middle of July, three heavy stones were thrown through his windows. A few days later, another effort was made to throw three rocks through his windows.
Jacobs says that this has so far not been publicized.  The damage is still visible in his home.  He added that his home is secured with cameras. The rabbi said that various Jews from Utrecht have told them that they are afraid of the upcoming anti-Israeli demonstrations. The municipality in Utrecht foresees no specific problems and will not provide additional police presence for the demonstration.