Tell them that 'Christians don't want to be buried next to Muslims, find your own patch' and watch the charges of 'Islamofauxbia' fly.
Any perceived slight always has something to do with "Islamofauxbia" now doesn't it?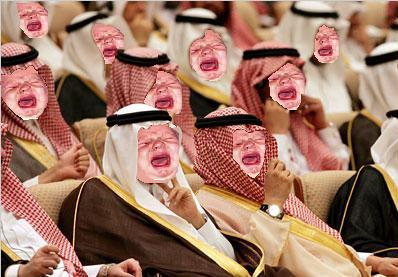 Who does YLE turn to for answers, none other than Muslim Brotherhood sympathising revert nut-job Pia Jardi:
People's last wish is to have an Islamic burial. That means being put to rest in an Islamic cemetery where one's neighbours are also Muslims,
But wait! YLE places the word 'also" into the text where is doesn't belong in the original! They inserted it to make it less problematic for this pro-Hamas idiot and the Islamic institution she represents, the Finnish Islamic Council.
Se tarkoittaa sitä islamilaista hautausmaata, jossa naapurit ovat muslimeita.
An accurate (TT) translation of the Finnish text reads:
It means an Islamic cemetery in which the neighbours are Muslims.
The Finnish Islamic Council has been scouring the Uusimaa region to purchase a burial ground for Muslims for six years, but so far without success. Muslims are being buried in a "Muslim section" in Lutheran church cemeteries.
Since 2008 Muslims living in the capital region have been looking for a suitable location for a cemetery. They have made enquiries in 16 different cities and towns in the Uusimaa region of southern Finland, even retaining the services of a consultant for their search, but all to no avail.
"You would certainly think that we would find an area in Uusimaa that could be rezoned for cemetery use," said deputy chair of the Finnish Islamic Council Pia Jardi.
According to Jardi the Council has received many different explanations, including claims that some towns don't have a suitable area of land. However Jardi said she suspects that the real reason is coolness towards Muslims.
"Perhaps it has to do with a lack of political will. If you even scan web forums they are extremely anti-Muslim. (You see) "Finland doesn't need any mosques" and "When in Rome…"," Jardi observed.
Muslims want to be buried next to Muslims
While Helsinki does have a Muslim cemetery, it is reserved for Tartars. Currently tens of thousands of Muslims are estimated to reside in Helsinki.
Muslim burials currently take place in "Muslim sections" demarcated in some Lutheran church cemeteries. One such example exists in the Hietaniemi cemetery in Helsinki.
"If the cemetery offers a designated area, that works reasonably well based on experience," Jardi noted.
The Council deputy said that the problem really lies in larger cities which don't provide this kind of facility.
"I know of cases where the dead have been buried abroad even though the families couldn't afford it, because there wasn't a suitable burial ground in their own town. People's last wish is to have an Islamic burial. That means being put to rest in an Islamic cemetery where one's neighbours are also Muslims," she concluded.