Muslim misuse of public funds, who knew?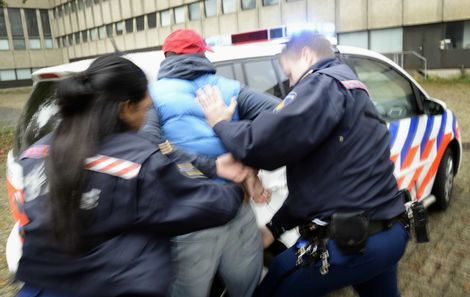 Moroccan Youths Taught How to Pester Police
The Aknarij West Foundation  in Amsterdam teaches Moroccan youngsters how to pester the police.  They get various tips for this behavior during a course called "Rights of the Street".
This is the conclusion of a study by the Liberal Party in the Municipal Council of Amsterdam.  Council member Rik Tom has said that the Foundation presents the police as an enemy.
The Foundation is subsidized by the Amsterdam Municipality.  In response, Aknarij West says that it doesn't allocate public funds for this particular course.
FM: BNFTN via Telegraaf.nl:
Baiting with a grant
Moroccan youth learn how to thwart agents
by Nienke Oort
AMSTERDAM –
Foundation Aknarij West defends Moroccan youth against the police.They get in the course 'Street Law' tips and tricks how to frustrate, VVD agents concluded after research on grants to welfare organizations.