More cockroaches in need of extermination.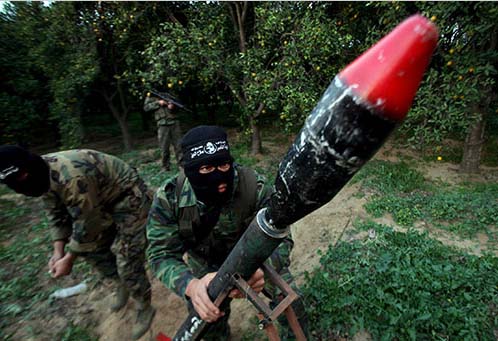 Breaking: Quiet shattered, Hamas resumes firing rockets as cease-fire ends
With the 72-hour cease-fire drawing to an end at 8:00 a.m. Friday morning, Hamas has declared that it will not agree to extend the Egyptian-mediated ceasefire, according to a report by AFP.
At exactly 8:00 a.m. on Friday, rocket alert sirens sounded in the Ashkelon Regional Council. Moments later, sirens also went off in communities of the Eshkol Regional Council bordering the Gaza Strip. Iron Dome batteries intercepted one rocket over Ashkelon and another exploded in open territory.
The Eshkol Regional Council made a public announcement calling for residents to remain withing 15 second of a bomb shelter.
A Palestinian source in Cairo, speaking on a condition of anonymity, said that "negotiations are difficult. Negotiations have not yet reached a final result."
Earlier Friday morning, two rockets apparently landed in southern Israel after being fired from Gaza, the IDF reported. The rockets violated the cease-fire but the IDF did not immediately respond.
Delegations negotiated in Cairo for a long-term solution throughout the night Thursday and into Friday morning.