Deep down a proud papa?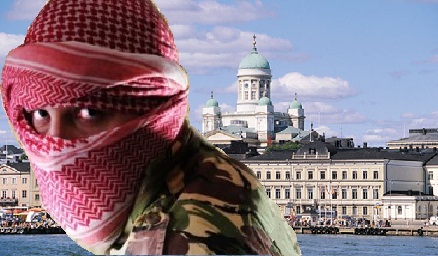 Faisal Ali Warabe fled Somalia with his family to Moscow during the Soviet years, and when the wall came down, entered into Finland due to the Russians busily getting rid of Somalis, using Finland as their dumping ground. He became a Social Democrat and an active politician in Somaliland. Some of his family still live in S.Finland, while his son fights in the jihad in Syria and in Iraq.
NOTE: Check out that zebiba, it means that his a basic Islam 101'er like his jihadi son. And what's the rest of his family still doing in Finland?
YLE:"I was shocked when I heard of it. I am worried now that I've seen his video come out. What he's talking about is his thing, not ours. We want him out of there and we need help to do that," Warabe said.
It's Islam 101 Pops.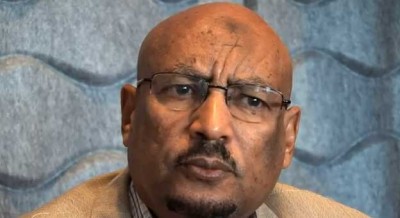 Somaliland: "Yes, My Son Has Joined ISIS"-Eng. Warabe
Tuesday, 05 August 2014 17:26
Hussein Ali AKA Abu Shuaib Al-Somali who joined ISIS is the son of Eng Warabe
By: Yusuf M Hasan
HARGEISA (Somalilandsun) – The chairman of the Somaliland opposition party of UCID Eng Feisal Ali Warabe has acknowledged that his son is now a member of the Islamic State in Iraq and the Levant- ISIS group.
Eng. Feisal made the acknowledgement following queries by journalists as to the validity of a YouTube video released by ISIS in which one Abu Shua'ib Alsomali informed that he was in Iraq to join the ISIS militant group that is fighting to establish an Islamic Caliphate in Iraq and Syria.
: Yes, the alleged Abu Shua'ib is my Son who is a citizen of Finland" Said Eng. Warabe.
According to the Somaliland opposition leader the real name of the Finnish youth who has assumed the Nome de Guerra of "Abu Shua'ib Alsomali" upon joining ISIS all out war or an Islamic caliphate is Hussein Feisal Ali and his bent to radicalism started three years ago with stringent observation of all Islamic tenets.
Eng Feisal father of jihadist Al-somali
Eng. Feisal also revealed that the last time he saw his son was in 2013 when he was called by the management of a local hotel in Hargeisa where he had tried to book a room together with his wife but denied since he did not have the relevant documents to attest to their marriage.
"Although I was not aware of his travel to Somaliland we immediately took him and his wife home where he stayed during the course of his visit" said Eng. Feisal who also revealed that upon realizing that his son had been radicalized in Finland and upon finding him in possession of two different passports the family became worried.
Fears of the now radicalized youth joining Al- Shabaab forced the Warabe family to confiscate the two passports but that appears to have not deterred him pursuing his membership of a foreign Islamic militant group where he joins others of his ilk including the son of Shahid a former Somali PM.
In his video message delivered on Eid day Abu Shauaib Al-somali said "We are living with blessings here and you should come to the Islamic state"