From the "dildo-sharia"* state, where cognitive dissonance is a state of mind and of being.
The Swedes pride themselves on being sexually tolerant, as well as open to all cultures, placing them all on an equal footing with that of their own. It's a multi-culti rule book with a completely different set of rules for each playing member, and how it will all play out, eventually, is for future generations to see, with this and prior generations having set the fiasco in motion.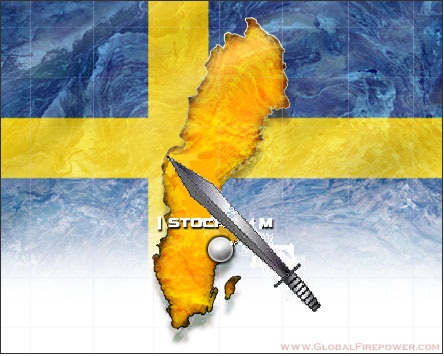 Note: Once these festivals become ferociously opposed by the ever increasing Muslim demographic, then the real showdown will begin.
Record-breaking Pride Parade
This year's Stockholm Pride Parade is set to become the biggest one the Swedish capital has ever seen. And for the first time, Prime Minister Fredrik Reinfeldt was among the thousands marching for LGTB rights.
Published lördag 2 augusti kl 12:26
For the seventeenth year running, the streets of central Stockholm are brimming with rainbow-coloured flags and thousands upon thousands of people showing their support for LGBT rights. And ahead of the parade it looks like record numbers this year, for both participants and spectators, news agency TT reported.
A total of 153 groups had registered to participate – and the groups were also unusually big this year, according to acting parade manager Fred Grip. In past years, the parade has drawn around 600,000 spectators, but this year's warm and sunny weather could nudge that number up further, Grip believes. "It's perfect parade weather and people have already started setting up their picnic baskets," he said.
Political leaders from all the major political parties, with the exception of the Sweden Democrats and the Christian Democrats, were expected to participate. Prime Minister Fredrik Reinfeldt and made his first appearance at the parade, but skirted questions about why it has taken such a long time for him to take part. "This is the first time ever that a Swedish Prime Minister takes marches in the parade," Reinfeld told news agency TT.
Another new addition this year was a sports section, including football team AIK and hockey team Kiruna IF. The Kiruna team made headlines earlier this year when they launched their new rainbow-coloured shirts and pledged to become the first LGBT certified sports associations. "It's a part of our position, that LGBT people should not be pushed aside, taunted or ridiculed," Johan Köhler, chairman of Kiruna IF, told TT.
More here. H/T: Fjordman * who coined the term