Translation from diplo speak: "Keep your nose out of our business"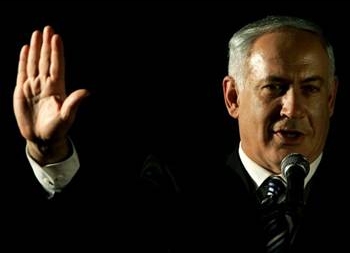 NETANYAHU TO US: DON'T SECOND GUESS ME ON HAMAS
BY MATTHEW LEE 
AP DIPLOMATIC WRITER
AP Photo/Dan Balilty
WASHINGTON (AP) — Following the quick collapse of the cease-fire in Gaza, Israeli Prime Minister Benjamin Netanyahu told the White House not to force a truce with Palestinian militants on Israel.
Sources familiar with conversations between Netanyahu and senior U.S. officials, including Secretary of State John Kerry, say the Israeli leader advised the Obama administration "not to ever second guess me again" on the matter. The officials also said Netanyahu said he should be "trusted" on the issue and about the unwillingness of Hamas to enter into and follow through on cease-fire talks.
The Obama administration on Friday condemned "outrageous" violations of an internationally brokered Gaza cease-fire by Palestinian militants and called the apparent abduction of an Israeli soldier a "barbaric" action.
The strong reaction came as top Israeli officials questioned the effort to forge the truce, accusing the U.S. and the United Nations of being naive in assuming the radical Hamas movement would adhere with its terms. The officials also blamed the Gulf state of Qatar for not forcing the militants to comply.
With the cease-fire in tatters fewer than two hours after it took effect with an attack that killed two Israeli troops and left a third missing, President Barack Obama demanded that those responsible release the soldier.
Obama and other U.S. officials did not directly blame Hamas for the abduction. But they made clear they hold Hamas responsible for, or having influence over, the actions of all factions in the Gaza Strip. The language was a distinct change from Thursday when Washington was focused on the deaths of Palestinian civilians.
"If they are serious about trying to resolve this situation, that soldier needs to be unconditionally released as soon as possible," Obama told reporters. He added that it would be difficult to revive the cease-fire without the captive's release.
More here Via Drudge Report