I doubt that there are any readers of this blog who would trust their own children's safety within the reach of Hamas rockets, regardless of whatever 'truce' is reached.
Israel, Hamas officially accept US, UN ceasefire proposal – which only holds for two hours.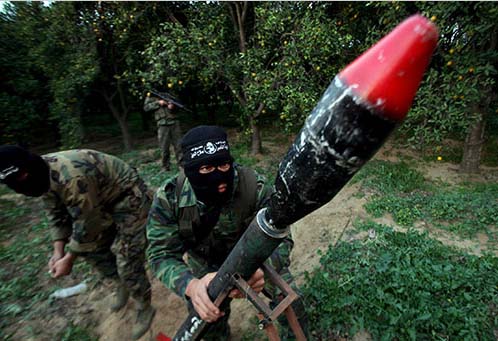 These Islamonazis have to be defeated.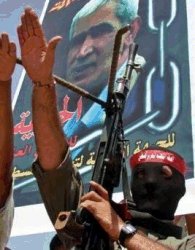 Multiple Rocket Salvoes as Ceasefire Looms
Israel officially accepts US, UN ceasefire proposal – but will it hold?
First Publish: 8/1/2014, 7:13 AM / Last Update: 8/1/2014, 7:56 AM
Hamas terrorists fire rockets at Israel
Flash 90
Hamas fired a salvo of rockets at the south just before 7:00 am Friday; two rockets hit open areas in S'dot HaNegev and in the Merhavim area. There are no injuries or damage.
Later, additional rockets were fired at Ashkelon and Ashdod, just after 7:30 am. Two rockets were intercepted by the Iron Dome missile defense system over Ashdod; there are no reports of injuries or damage.
Yet another salvo was fired, just five minutes before 8:00 am, at Gaza Belt communities.
The barrages were fired just minutes before a 72-hour ceasefire was to take effect, in a UN and US-brokered deal slated to begin 8:00 am Friday.
The Prime Minister's Office (PMO) announced Friday morning that Israel has officially accepted the three-day truce.
"In accordance with the Cabinet decision, the Prime Minister and Defense Minister [Moshe Ya'alon] have accepted the US's and UN's proposal for a 72-hour humanitarian ceasefire, beginning from 8:00," it said, in a statement.