She is in fact a joke to the world, as much as her former boss is.
Never once occurring to her that they (the Hamas) shouldn't be stockpiling weapons and rockets at all.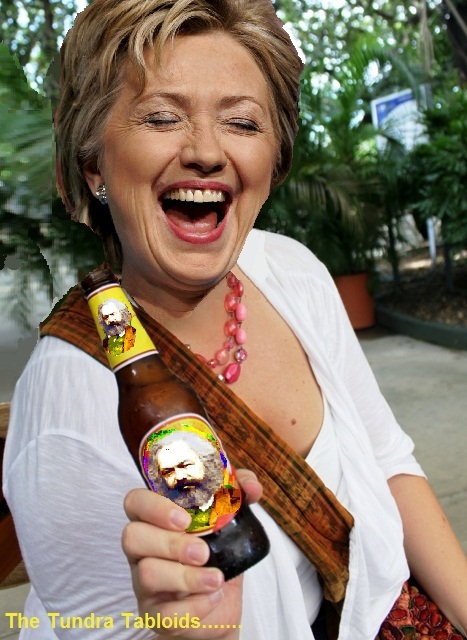 Hillary: "Morsi Helped Me Negotiate Cease-fire Between Israel & Hamas That Holds to this Day."
July 28, 2014
 by   
Just a little reminder that before Secretary of State John Kerry was a joke kowtowing to Islamists, Hillary Clinton was a joke kowtowing to Islamists.
This comes from Hillary's Hard Choices.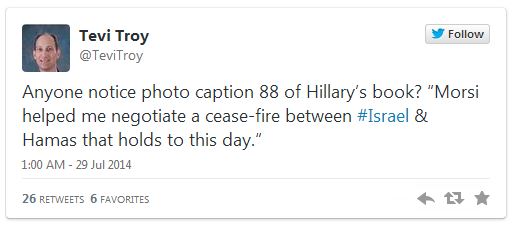 While the scene of Morsi looking lovingly into Hillary's eyes is really touching, maybe she should have anticipated the possibility that the ceasefire might not outlast her book release.
But considering how badly Hard Choices crashed, maybe it could have been considered dead even before the ceasefire.
Either way though, Hillary's ability to foresee the future is about on par with a broken Magic 8-ball.
NOTE: Her drunkard, liar, and serial rapist of a husband is a joke as well.