That is akin to allowing the public square to be governed by street rabble.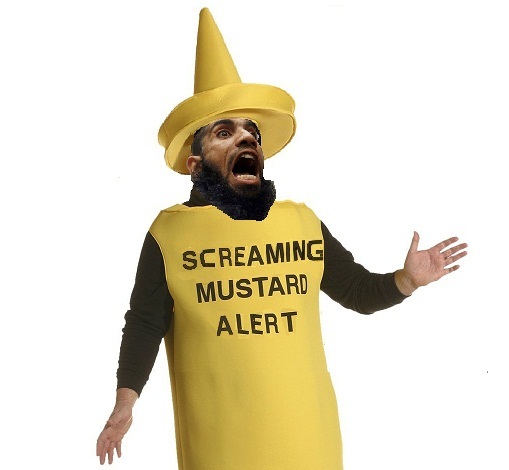 Denmark Responds to Muslim Anti-Semitism by Shutting Down Israeli Peace Rally
July 27, 2014
 by   
12 Comments
Daniel Greenfield, a Shillman Journalism Fellow at the Freedom Center, is a New York writer focusing on radical Islam. He is completing a book on the international challenges America faces in the 21st century.
The pattern is the same. Muslim violence and hate is rewarded. Opposing voices are silenced.
During Friday prayer in the Al Nusra mosque in Berlin on July 11, Danish imam Abu Bilal Ismail urged listeners to kill Jews, Die Welt reports.

In a Youtube video clip of the sermon to which English subtitles have been added, the imam is filmed saying that all Jews should be killed.

"Count them and kill them to the very last one. Don't spare a single one of them. Make them suffer terribily," the subtitles read. He urged God "to destroy the Zionist Jews … to kill every last one of them and not have pity on any of them … Shake the ground under their feet, make them suffer." He also said Jews "act like sole rulers of the entire world and disseminate corruption."

Ismail is a regular speaker at the Grimhøj Mosque in Aarhus. He has previously been accused of encouraging young Muslims to travel to Syria and fight in the civil war.
Meanwhile things are getting uglier on the street.
Jonatan Møller Sousa, deputy head of the national zionist organisation revealed some of the threatening Facebook messages he received after he went on TV2 News on Saturday to discuss the Gaza conflict.

"Unfortunately no jews died: We are going to change that in Denmark," one of them read, while another said: "I hope you and your zionist friends will burn in hell and suffer an even more painful death than all the kids in Gaza that were killed."
And now a pro-Israel rally was shut down.