Alternative headline: "Hamas gets extra time to move heavy weaponry around in civilian areas."
Since a dead Paleostinian is a good Paleostinian in Hamas' eyes (PR purposes), the cease-fire can only be used by them for digging deeper and setting more land mines and booby traps for IDF soldiers ferreting out Islamonazis.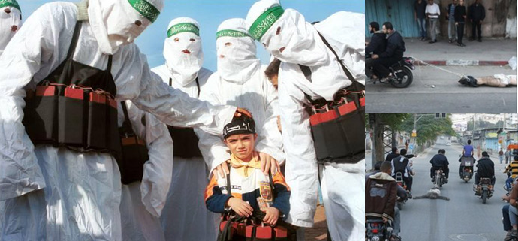 NOTE: Remeber folks, jihad, it's a family affair.
12-hour hiatus in fighting tentatively takes effect in Gaza
Givati brigade in Gaza 

Photo: IDF SPOKESMAN'S OFFICE
GAZA/JERUSALEM – A UN-requested 12-hour humanitarian cease-fire between the IDF and Palestinian terror groups in the Gaza Strip tentatively went into effect at 8 a.m. on Saturday as efforts to secure a longer truce moved ahead.
The IDF said it would continue searching for tunnels used by terrorist amid the temporary halt in fighting.A spokesman for the Islamist group Hamas said all Palestinian factions would abide by the brief hiatus.
Fighting continued overnight and early Saturday morning as US Secretary of State John Kerry, on a visit to the region, has been spearheading international efforts to end 19 days of fighting.
Gaza officials said five people were killed in Israeli air strikes, bringing the said Palestinian death toll to 865. Early Saturday morning, the IDF announced that two more Israeli soldiers were killed in Gaza on Friday as the military death toll reached 37 since the start of the army's ground campaign in the Strip.