Oh yeah, we're led to believe that he's really "outraged".
None of this is new, none of it. This is how the Hamas has operated (as well as Hezbollah) from the very beginning, and we're supposed to believe that this idiot is just now learning about their modus operandi?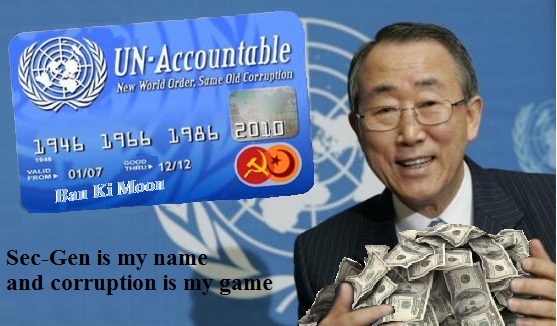 Ban Ki-moon expresses 'outrage' as rockets found in Gaza school go missing
Ban Ki-Moon 

Photo: Courtesy
UNITED NATIONS – UN Secretary-General Ban Ki-moon expressed alarm on Wednesday that 20 rockets found hidden in a United Nations school in the Gaza Strip had gone missing and directed the world body to deploy experts to deal with the situation.
The main UN agency in Gaza, UNRWA, found the rockets in one of its vacant schools a week ago. It found a second batch in a vacant school on Tuesday, but said in a statement that because staff were withdrawn quickly, they were "unable to confirm the precise number."
In both cases UNRWA said it "informed the relevant parties," but did not identify who had been contacted. Terrorist group Hamas is the dominant group in the coastal enclave and has been fighting with Israeli troops for the past two weeks.
Ban "expresses his outrage and regret at the placing of weapons in a UN-administered school," a United Nations statement said. UNRWA is sheltering 102,000 people in 69 of its schools amid the renewed violence.