After Senator Ted Cruz's warning that he would hold all State Department nominees until questions were answered about the political motive behind the FAA's travel ban on Israel… the FAA suddenly reversed itself.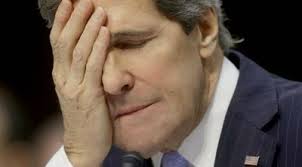 Kerry meets with Netanyahu amid Israeli anger over ban on U.S. flights
JERUSALEM — The United States on Wednesday put the most direct pressure yet on its ally Israel to cut short its military campaign against Hamas in Gaza, but Secretary of State John F. Kerry did not get a deal from Israel or the Palestinians to stop the bloodshed.
Despite a swirl of shuttle diplomacy, the war looked far from over Wednesday. Israeli leaders told their soldiers to prepare for an escalation inside the Gaza Strip, while the leader of Hamas vowed that his Islamist militant movement would not sign a permanent cease-fire until Israel ends its blockade of the coastal enclave.
Ordinary Israelis were upset with the United States and accused the Americans of cowardice after the Federal Aviation Administration, nervous that Hamas rockets have landed near Israel's main airport, extended a ban on U.S. commercial flights to Tel Aviv. The decision was bad news for a small, image-conscious country such as Israel whose economy relies on international trade and tourism.
The FAA lifted the ban at 11:45 p.m. EDT on Wednesday.