This interview with Professor Alvin Rosenfeld by Dr.Manfred Gerstenfeld which has appeared on INN, is republished here with the author's consent.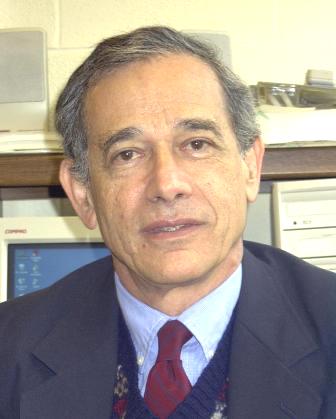 THE DEBATE REVISITED ON PROGRESSIVE JEWISH ABUSERS OF ISRAEL
Manfred Gerstenfeld interviews Alvin Rosenfeld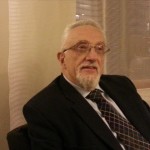 "In 2006, my essay '"Progressive" Jewish Thought and the New Anti-Semitism' was published by the American Jewish Committee. A considerable upsurge in anti-Semitism had been underway in Europe and elsewhere over the previous years. There was physical violence committed against Jews and Jewish institutions. Intellectually and ideologically, it included an increasingly widespread and aggressive strain of anti-Zionism.
"I wanted to alert readers to what elicited this hostility. I felt a particular obligation to describe and explain how certain Jewish thinkers, especially on the so-called 'progressive' left, were contributing to a toxic climate of opinion that falsely transformed Zionism into a term of abuse, and Israel into a supposedly 'corrupt and evil state.' It was described as a 'racist' and 'apartheid' country, guilty of 'ethnic cleansing' and even genocide. While delegitimization and ultimately, the eradication of Israel were goals actively advanced by our adversaries, it was disheartening to see Jews themselves adding fuel to this vilification. It was even more grotesque to do so in the name of some higher 'Judaism,' 'Jewishness,' or 'progressive' moral and political values."
Professor Alvin H. Rosenfeld holds the Irving M. Glazer Chair in Jewish Studies at Indiana University and is Director of the university's Institute for the Study of Contemporary Anti-Semitism. He has written widely on the Holocaust, Jewish literature, and anti-Semitism.
"At first my essay triggered many, mostly private reactions, which were mainly supportive. A prominent story titled 'Essay Linking Liberal Jews to Anti-Semitism' by the New York Times in January 2007 however, kicked off an emotional and often bitter debate that lasted for about two years. Other newspapers and journals followed suit, as did radio talk-shows, interviews, website articles, blogs and online chat rooms. My essay was also published in German and written about in some European countries as well as in Israel.
"The NYT story noted that my essay appeared at a time of high anxiety within the American Jewish community over condemnations of Israel from high-profile figures like former President Jimmy Carter and Professors Stephen Walt and John Mearsheimer. The story claimed I set out to target prominent 'liberal Jews' –among them, playwright Tony Kushner, historian Tony Judt and poet Adrienne Rich and by doing so, aggravated 'an already heated dispute over where legitimate criticism of Israel and its defenders ends and anti-Semitic statements begin.' One of my aims, it was alleged, was to cut this debate short by stifling criticism of Israel. The same aim was attributed to my publisher, the American Jewish Committee, which was falsely described as a 'conservative' organization.
"There was a surprisingly large number of reactions. Many were irrational and combative. I was accused of waging an assault on 'liberal' Jews and denouncing them as 'anti-Semites' and 'self-hating Jews.' The word 'liberal' however did not appear in my essay, nor did I call anyone an anti-Semite or a self-hating Jew. I was also denounced for 'reviving tactics from the McCarthy era' in an effort to supposedly 'silence' debate over Israel, but nowhere in my pages could one find evidence for such repressive moves. As Bret Stephens of the Wall Street Journal wrote in my defense: 'How does joining a debate become an effort to suppress it?' 
"Without intending to, I had clearly hit a nerve. As the debate raged on, it became clear that Jewish attitudes toward Israel were deeply polarized, emotionally as well as politically. By citing and analyzing the words of Israel's Jewish adversaries, I was able to demonstrate that much of what passes as 'criticism of Israel' is not criticism at all in the normative sense, but a new political-rhetorical genre of its own. It has its own peculiar logic, identifiable vocabulary, narrative conventions, and predictable outcomes.Unlike most forms of political or cultural criticism, it was a vehicle for expressing aggressive feelings that were accusatory and derogatory, and fed a discourse of demonization that could only cause harm.
"My essay was an attempt to expose such rhetoric for what it actually is: a potent strain of rhetorical hostility focused passionately — even obsessively — on the Jewish state and its supporters. One is used to hearing this from openly declared enemies of the Jewish state, but to encounter it in the writings of fellow Jews is dumbfounding and disconcerting.
"Anyone who observes today's American scene closely, knows that the culture wars rage on. To see just how contentious they can get, one should observe our politics, our media and our college campuses. This intra-Jewish debate showed that splits within the American Jewish community are real and can become bitter. They transcend simplistic notions of a left-right divide and are intimately, if often unconsciously, bound up with American-Jewish identity politics. To sum up: Jewish attitudes toward Israel are deeply polarized, emotionally as well as politically."