All your hard earned tax money put to great use eh?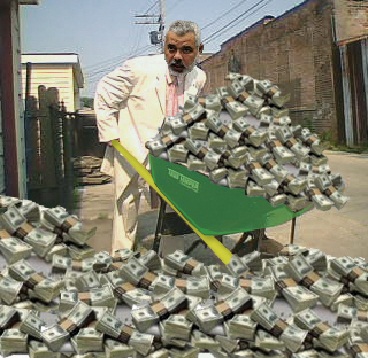 Private jets, restaurants, luxury hotels: the good life of senior Hamas officials
Hamas leaders are facing criticism inside and outside of Gaza for enjoying a comfortable lifestyle while Gazans suffer.
Roi Kais
Published: 07.22.14
As reported recently in Ynet, Hamas has millions in assets, and it seems that the wealth extends to day-to-day life as well as investments and fat bank accounts. For them, life is about private jets and luxury, not war planes and hunger.Hamas leaders have been often seen in recent days talking about the suffering of the residents of Gaza. But while most Palestinians are faced with shortages and restrictions on movement in the Gaza Strip, this is far from the case for officials from Hamas, which has been the de facto ruler there since throwing out political rivals Fatah in 2007.
But as the IDF's Operation Protective Edge, triggered by Hamas rocket fire on Israel, continues, more and more voices can be heard inside and outside of Gaza attacking the movement and its leaders' ostentatious lifestyle.
On Sunday, Egyptian officials sharply criticized Hamas political leader Khaled Mashal, stating that "while the Hamas leadership lives in luxury hotels, it is abandoning the innocent Palestinian people, who are being killed in their dozens."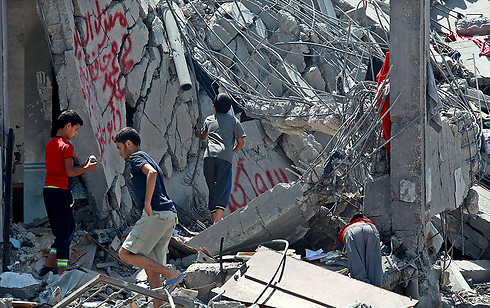 Devastation in Gaza (Photo: EPA)
These claims are just the attacks – unprecedented in their intensity – directed at Mashal, Hamas leader in Gaza Ismail Haniyeh, and the Hamas leadership outside the country, mostly by groups aligned to Egyptian President Abdel-Fatah al-Sisi.