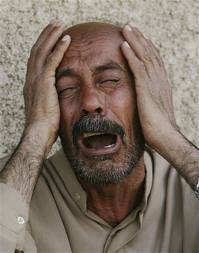 Clashes Between Rival Militias in Libya Kill 47
Clashes between rival Libyan militias fighting for control of the capital's international airport killed 47 people over the last week, Libya's Health Ministry said, as violence in an eastern city killed five.
The weeklong battle in Tripoli began when Islamist-led militias — mostly from the western city of Misrata — launched a surprise assault on the airport, under control of rival militias from the western mountain town of Zintan.
The clashes resumed Sunday after cease-fire efforts failed. On Monday, the burned-out shell of an Airbus A330 sat on the tarmac, a $113 million passenger jet for Libya's state-owned Afriqiyah Airways destroyed in the fighting
21 killed in Baghdad car bombing
PUBLISHED 22/07/2014|22:49
A suicide driver rammed his explosive-laden car into a police checkpoint at the entrance to Baghdad's Khazimiyah district killing 21 people, including seven policemen manning the post.
Police officials said there was a long line of cars at the checkpoint at the time of the attack. At least 35 people were wounded, according to police and hospital officials.
Baghdad has been on edge since the Sunni militant blitz led by the Islamic State extremist group seized the northern city of Mosul, vowing to push south to the capital.
The city has seen several small scale bombings in recent weeks, but it has so far been free of the large, coordinated attacks.
Turkish soldiers killed in Syria border clash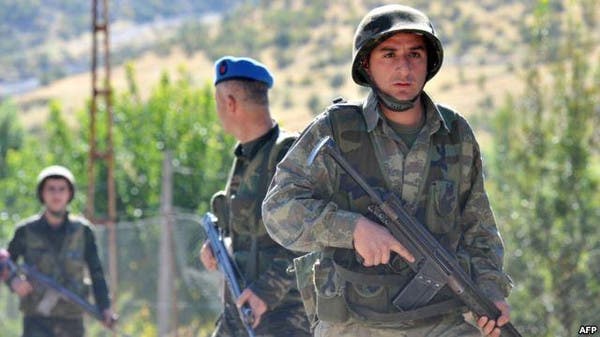 Turkey faces growing international pressure to police a major access route for European foreign fighters. (File photo: AFP)
By Staff writer | Al Arabiya News
Tuesday, 22 July 2014
Two Turkish soldiers were killed in a clash with suspected smugglers near the Syria border, a local official said on Tuesday, according to Reuters news agency.
A military patrol confronted a group of smugglers trying to cross from Syria into the southeastern Turkish frontier district of Ceylanpinar, sparking a gun battle, Sanliurfa province governor Izzettin Kucuk said.
"Two soldiers were killed and another was wounded, we know the other group suffered many casualties," he told journalists.
Security in the area was heightened, with armoured vehicles deployed, Kucuk said.
Jets pound terrorists' sanctuaries in NWA, 13 killed
SHAWAL: At least 13 terrorists were killed as Pakistan Air Force fighter jets on Wednesday again pounded 4 suspected hideouts of militants in Tehsil Shawal of North Waziristan Agency (NWA), Geo News reported.
Sources said in continuation of security forces operation Zarb-e-Azb, terrorists' sanctuaries located near the Pak-Afghan border in Tehsil Shawal were targeted by jet fighters and 4 of them were completely destroyed, killing 13 suspected militants.
The deceased terrorists could not be identified immediately, as operation in the area is still underway.
Michigan Ice Cream Man Accused of Killing U.N. Peacekeepers in Lebanon Decades Ago