.
Hey You in Washington! This is What Life in Israel is Like.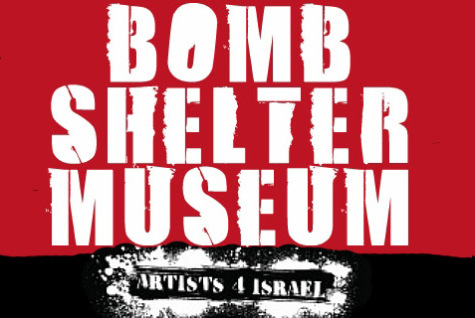 Lori Lowenthal Marcus
Even people who are closely following the news about the current conflict in Gaza and Israel tend to focus on the rockets, the bombs and the casualties, but few focus on what it is like to race to a bomb shelter, and fewer still consider what it is like inside those shelters, for the lucky ones we make it to one.
Artists 4 Israel, a collective of creative geniuses who approach issues differently than do you or I, saw that gap and have done something quite inventive to fill it. They built a Bomb Shelter Museum, and then they took it on the road.
For those lucky enough never to hear the "Tzeva Adom" (Code Red) alert and have to race to the nearest shelter, the Bomb Shelter Museum provides the opportunity to approximate that situation.
Craig Dershowitz is one of the founders of Artists 4 Israel. He explained to The Jewish Press that the BSM is a multi-media, fully immersive experience that simulates living through a rocket attack in Sderot or Ashkelon or, sadly, pretty much throughout Israel.