Hero.
And if the Islamonazis had their way, every single mortar and rocket launched into Israel would murder multitudes of civilians, whether they be children, women or men, elderly or bed ridden.
Israeli volunteer killed by Gaza mortar fire
Evening salvo launched by Hamas, Islamic Jihad on southern and central Israel claims life of 37-year-old father of three Dror Hanin
Ynetnews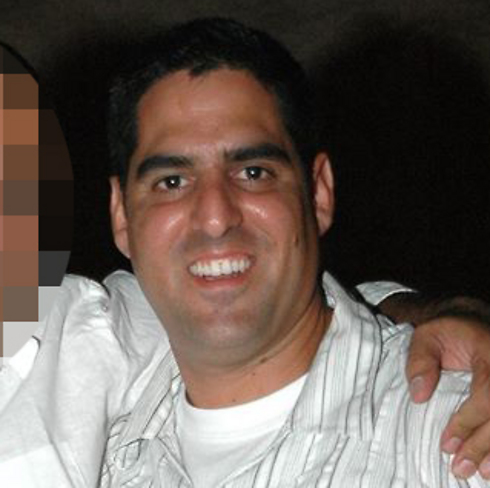 Dror Hanin, who succumbed to his wounds after being injured by Gaza mortar fire on the Erez Crossing on Tuesday evening, was a 37-year-old father of three from Beit Aryeh. The incident marks the first Israeli death since the beginning of Operation Protective Edge.
Itzik Cohen, a childhood friend and neighbor, said he was "full of humor and always ready to help, there are few people like him, always willing to help and to contribute. Unfortunately, he paid for his kind heart with his life."
Hanin arrived at the border crossing to distribute food and drinks to soldiers awaiting a possible ground invasion into the Strip. He was critically injured and evacuated to the Barzilai Medical Center in Ashkelon, before succumbing to his wounds.
Dror Hanin, 37, was killed by mortar fire from Gaza
A 45-year-old male was also injured by the shrapnel from the mortar round, sustaining light injuries.
The barrage on the border crossing occurred three hours after Israeli officially declared the unilateral ceasefire attempt had failed. The mortar fire was part of a larger rocket salvo launched around 7 pm, which included dozens of rockets fired on Gaza border communities, Negev towns, and the Tel Aviv metropolitan area.Iron Dome intercepted two rockets over the skies of Tel Aviv. Hamas and Islamic Jihad claimed joint responsibility for four M-75 rockets fire on Tel Aviv.