Muslims and the Left are key reasons as to why.
The former mayor of Malmö. Ilmar Reepalu, (and like ilk from his party) has had a big hand in fomenting the Jew hatred in Malmö and elsewhere.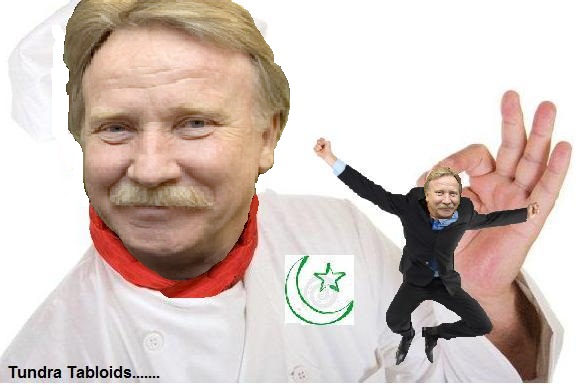 The antisemitic chef, just a little dash will do it.
'Malmö has not become safer for Jews': rabbi
Rabbi Shneur Kesselman pictured at his office in Malmö. Drago Prvulovic/TT
Published: 09 Jul 2014 11:55 GMT+02:00
On Sunday Ismail Babakr, a 38-year-old living in Seved, Malmö, was severely beaten with iron pipes in what police have called a hate crime.
"I can't say it was a surprise when I heard the news, but there is still an element of shock," local rabbi Kesselman told The Local on Wednesday. "I was saddened by it more than anything else."
The American rabbi, who moved to Malmö in 2004, has experienced plenty of anti-Semitic taunts during his decade in the Swedish south. Ordeals have included someone carving the word 'Palestina' into his car, and the abuse is ongoing.
"Just last week somebody spat in my face and shouted 'damn Jew' at me. It has never happened on a daily basis, but the harassment is something I still experience, and as a result I don't spend so much time in town," Kesselman explained.
Initial reports about the incident on Sunday night said that Ismail Babakr had been beaten for hanging an Israeli flag in his window. He later said he suspected the assault may have more to do with the current political situation in the Middle East.