By default, this is what they support.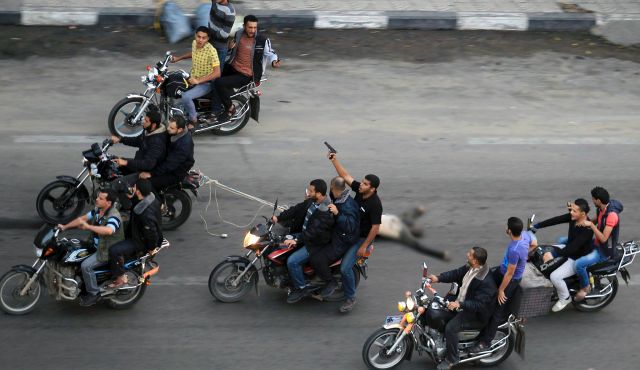 Anti-Israel naysayers always use straw-men and immoral equivalence between the two sides. One (Israel) is a normal democracy with all the good and bad as in any society in the West. The other (Paleostinians) throw their adversaries off tall buildings and drag their recently (summarily) executed through the streets behind motorcycles.
They (pro-Paleostinians) would like you to believe that Israel thrives on the misery of others, when in reality, they simply want to be left alone. In spite of the constant onslaught by the Arabs, Israel still persists in benefiting mankind year in and year out, in every technological, biological, scientific and humanitarian way. While the Arabs, invent butt bombs and suicide vests. Rational thinking people un-indoctrinated by the academy and fake media, realize that.
Therein lies the difference.