Wilders and other moral Dutch politicians outraged over Islamonazis in action met with silence by Hague mayor.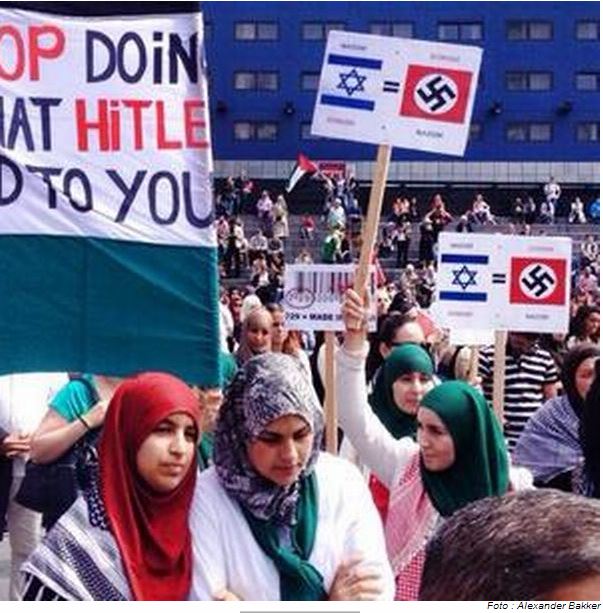 Politicians Criticize Mayor of The Hague for Inaction during Anti-Israel Hate Demonstration
Progress Party Leader Geert Wilders has said that the Mayor of The Hague, Jozias van Aartsen, has failed concerning the anti-Israeli demonstration where swastikas were shown. He has put parliamentary questions to the government. So has the Van Klaveren faction.
Christian Democrat Parliamentarian Van Toorenburg has criticized the Mayor as well. Ester Voet, of the pro-Israel lobby, CIDI, criticized the politicians which participated in the demonstration, including the Labor Party politician, Fatima Elatik.
FM: BNFTN vua Telegraaf.nl