Now if only we can get that same level of attention to include the teaching of Islam 101.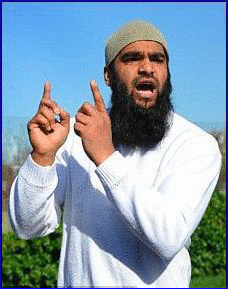 Training to be a 'terrorist' to be grounds for loss of Dutch nationality
Friday 11 July 2014
Dutch dual nationals will be stripped of their Dutch citizenship if they undergo 'terrorist' training or give 'terrorist instruction' to others, under draft legislation introduced by justice minister Ivo Opstelten on Friday.
Opstelten said in a briefing to parliament he expects the measure will have a deterrent effect. The ruling will only apply to dual nationals because under international law no-one can be left stateless.
People can already be stripped of their Dutch nationality if they join a terrorist organisation or join the army of a country which is in conflict with the Netherlands or an alliance involving the Netherlands.
The draft legislation was backed by the cabinet on Friday and will now be sent to the Council of State for its recommendations.
– See more at:  H/T: Fjordman