Because learning the koran is an intricate part in learning to be a supremacist and overall intolerant anti-western scumbag.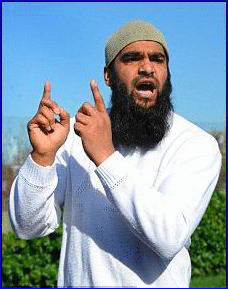 'I started memorising the Koran when I was five': Older brother of missing jihadi sisters reveals his devout religious beliefs in videos filmed before he fled to Syria to fight for ISIS 
Ahmed Halane, 21, is now banned from the UK for going to Syria to join ISIS
Married father of one is a celebrated performer who memorised the Koran
He has won competitions in the UK and also in Dubai, collecting £500 prizes
He fled the UK last year and his sisters Salma and Zhara, both 16, followed 
This is the older brother of the missing British twins who ran away from their Manchester council house to Syria to become 'jihadi brides'.
Ahmed Halane, 21, is believed to have gone to the war-torn country last year to fight with terror group ISIS, and is now banned from returning to the UK.
Two weeks ago his twin sisters Salma and Zhara, both 16, who have 28 GCSEs between them, sneaked out of their bedrooms during the night two weeks ago and boarded a flight to Turkey.
They are then thought to have travelled overland to Syria and called their parents to say: 'We're not coming back'.
Champion: Ahmed Halane, 21, whose twin sisters have followed him to Syria, is an expert at memorising the Koran and has appeared in YouTube videos viewed by thousands online