Even if it's under duress, remember, he purpoefully left his post, abandoned his comrades and joined up with these 7th century goat fondlers.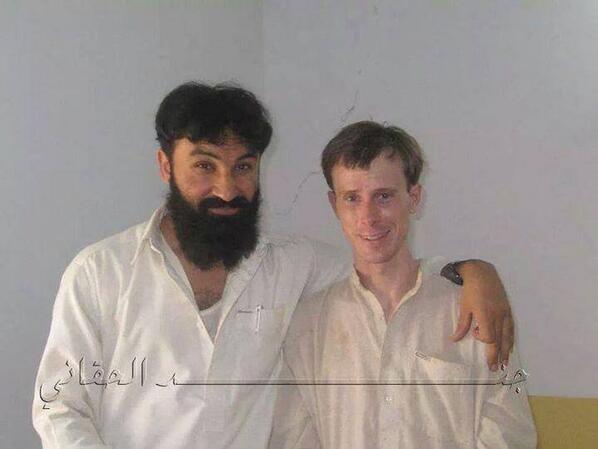 Photo of smiling Bowe Bergdahl posing with Taliban official surfaces on Twitter
The Middle East Research Institute (MEMRI) has identified a photo tweeted out by the Taliban that shows Sgt. Bowe Bergdahl posing with a senior member of the Haqqani network in Afghanistan.
MEMRI, a think tank, said the Twitter account @khorasan3, which is associated with the Islamic Emirate of Afghanistan, showed an undated photo Wednesday of an apparently happy Bergdahl posing with Taliban Commander Badruddin Haqqani.
More here. H/T: Fjordman