All in the name of radically changing the demographics of the nation.
The US is in the fight for its very life and existence, as the worst of the worst, egged on by Obama and his merry band of marxists.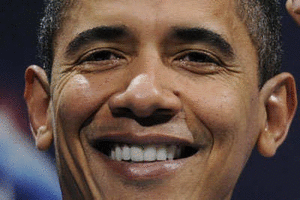 REVOLUTIONARY COMMUNIST PARTY, USA LINKED TO PRO-AMNESTY PROTESTS AT MURRIETA
The Revolutionary Communist Party, USA is just one among several left-wing radical groups that have flocked to the Murrieta protests to oppose local residents who are demonstrating against the transfer of illegal aliens to their community. One group of activists chanted "white supremacists out" and danced to drums last Friday as several shredded, and some upside-down, American flags were hoisted above the crowd.
Later in the day, shredded flags were displayed on a fence surrounding the Murrieta Border Patrol station.
Breitbart News shot video (above) of chanting and dancing from one group of illegal immigration supporters while torn American flags flew above and bullhorn announcements blared from a communist group. The red flag being held up by a woman in the video is identified as the Mohawk Warrior flag.
At one point a man wearing a shirt that read, "BA Speaks: Revolution-Nothing Less," shouted through a bullhorn, "You're blind, you can't see, better get some glasses like Run D.M.C."–a reference to the Run D.M.C. song "You're Blind." The man's shirt matched those of at least two cohorts, which revealed a connection between these three demonstrators and the Revolutionary Communist Party, USA.