I am still of the opinion that he was killed by Arabs for being a homosexual and then having his murder blamed on Jews.  a classic 'twofer'. Israel will sort it out.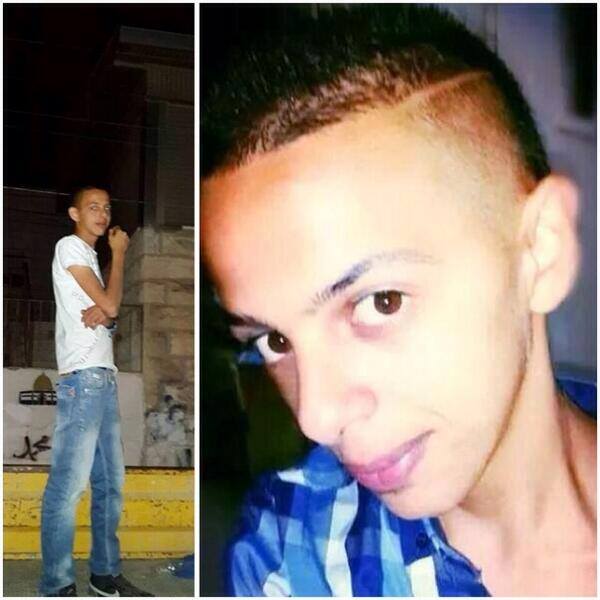 Clashes in east Jerusalem after teen's burial revive intifada fears for Middle East
By Ruth Eglash and Griff Witte,
JERUSALEM — Thousands of Palestinians furious over the killing of a local teenager swarmed the streets of East Jerusalem on Friday to demand a new intifada. The fierce ­clashes with police that followed the teen's funeral stirred fears that a mass uprising could already be underway.
The protesters waved Palestinian flags and chanted, "Enough of the suffering, enough of the pain," capping a week that has overflowed with both for Israelis as well as Palestinians.
On Monday, soldiers discovered the bodies of three Israeli teens who had been missing for more than two weeks. Then, on Wednesday, the badly burned remains of 16-year-old Mohammad Abu Khadier were found in a forest. Although no definitive link has been established between the ­cases, there was no doubt in the Palestinian neighborhood of Shuafat on Friday that Khadier's killing was carried out by Jewish extremists and that it was intended as revenge.
The killings have brought Israeli-
Palestinian relations to their most combustible level in nearly a decade, and Friday's running street battles between rock-throwing demonstrators and stun-grenade-firing police revived dark memories of intifadas, or uprisings, from decades past. An exchange of rocket fire and missile strikes in the Gaza Strip on Friday only added to the sense of building tensions.