Yet another nail in the coffin that is Islam.
Islam gives the whole world a stomach ache.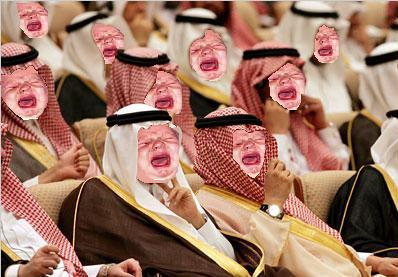 Surge in people needing treatment for stomach issues because of overeating at iftar, UAE doctors say
ABU DHABI // The number of hospital patients with stomach problems has doubled since the start of Ramadan because of iftar overeating.
Emergency departments have also had an influx of people with kidney problems because of dehydration during fasting hours, and with food poisoning because of undercooked food: a third of emergency patients at Burjeel Hospital in Abu Dhabi during Ramadan have gastroenteritis.
Doctors say people are coming into hospital doubled over in pain. "You get a lot more suffering with abdominal pain because of the pattern of eating after fasting," said Dr Biniam Tesfayohannes, head of the emergency department at Mafraq Hospital in Abu Dhabi.
"It is more or less double because of people eating in a very quick way immediately after fasting. Some people eat too huge an amount of carbohydrates. They get bloated. They get abdominal pains and they come in for that."
Too many people do not break their fast sensibly, he said.
More here. H/T; Fjordman