Kaboom and goodbye.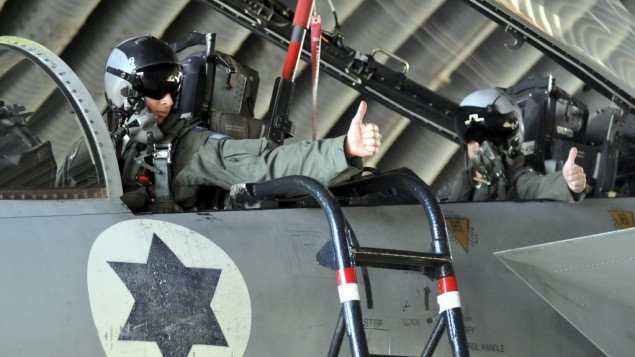 I say nail em all, not just terror sites, but ever little koranimal leader and and sub commander and anyone wandering around with a Kalashnikov.
IAF attacks 15 terror sites in Gaza after rocket lands on Sderot building
LAST UPDATED: 07/03/2014 06:19
IAF strike on terror target in Gaza. 

Photo: IDF SPOKESMAN'S OFFICE
The Israeli Air Force attacked 15 terror sites in Gaza early on Thursday morning, following a barrage of rocket attacks on Israel throughout Wednesday.
Earlier on Thursday morning, around 1 a.m., a rocket landed on a building in Sderot, Police said.
The rocket caused property damage but caused no injuries.
Following the IAF strike in the strip, five more rockets landed in Israel.
Gazan terrorists fired rockets and shells at southern Israel throughout Wednesday, with at least 17 projectiles launched.
The Iron Dome anti-rocket defense battery intercepted two rockets in the evening – one over Ashkelon and another over Netivot.
Throughout the day, southern communities came under mortar attack; Eshkol region was struck nine times. After a mortar attack in the evening, the Israel Air Force hit a mortar-launching cell in southern Gaza, destroying the launcher, the IDF said.