FIFA representatives not available for any comment.
Apparently they need new street sweepers to remove the trails and entrails of their dearly departed.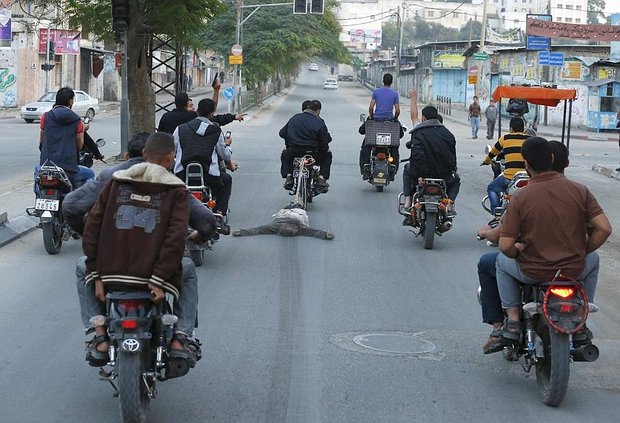 Algeria team donated $9 Million to the people in Gaza !
Algeria after their historic success at the World Cup in Brazil unfortunately were sent home, as Germany in the extra time scored twice which was enough for Joachim Löw's side to set the clash with another European team, France. However, the popular Fennec Foxes left Brazil with their heads up, and they even had a good chance to knock the German team. Even after the homecoming Algeria national football team still inspires many people, and they are great example to follow.
Algeria striker Islam Slimani, revealed some great news, which deserve a big respect. Namely, Slimani has confirmed that the Fennec Foxes have donated their World Cup prize money ( around $9 Million) to the people in Gaza ! They need it more than us, said Slimani. Surely a gesture for respect.