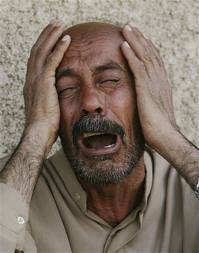 Al-Qaida militants attack airport in southern Yemen, 11 killed
Ahmed Al-Haj, The Associated Press
SANAA, Yemen – Al-Qaeda militants attacked an airport in southern Yemen on Thursday and bombed its air traffic control tower, setting off clashes with Yemeni troops that left 11 people dead, security officials said.
The officials said the co-ordinated attack on the Sayoun airport in the southern province of Hadramawt saw militants approach from three different directions early on Thursday.
An airplane carrying passengers from the capital Sanaa, which was making a transit stop in Sayoun en route to Dubai, was caught in the crossfire. One of the passengers told The Associated Press over the phone that there was gunfire all around and soldiers on the runway.
The military deployed tanks and heavy weapons, and eventually forced the militants out, officials said.
Medical officials said five soldiers and six militants were killed in the gunbattle, while scores of others were wounded.
The officials spoke on condition of anonymity because they were not authorized to talk to media. There were no immediate details on casualties.
The attack came just hours after security forces arrested a number of suspected militants in the town of Sayoun, known for having a strong al-Qaida presence.
The Yemeni government launched a major offensive in the spring in an attempt to drive al-Qaida militants from their southern strongholds. The United States is financing most of the government operations and providing logistical support in addition to launching drone strikes against the insurgents.
ISIS Suicide Bomber Blows Up Part of Beirut Hotel: Official
BY PAUL ZIAD NASSAR AND HASANI GITTENS
An apparent suicide bomber blew up a section of a Beirut hotel on Wednesday, killing one and severely injuring several Lebanese security officers involved in a raid on the hotel in search of terrorists believed tied to Islamic State of Syria and al-Sham (ISIS), officials said.
The bomber appeared to be the only fatality, sources said, although at least four security officers were wounded.
The explosion sent flames and a dark cloud of black smoke billowing out of the third-floor windows of the Duroy Hotel in the Raouche district, a well-heeled neighborhood that borders the Mediterranean Sea.
An official in the general security department told the Associated Press that security forces were raiding the hotel when the suspect on the fourth floor detonated explosives in his hotel room. The official spoke on condition of anonymity in line with regulations.
Egypt upholds mass Brotherhood death sentence
Armoured police vehicles advance on protesters during a rally against anti-protest legislation in Cairo on Saturday. Photo: Reuters
An Egyptian court has confirmed death sentences against the spiritual guide of the Muslim Brotherhood and 182 supporters, in a mass trial of Islamists who ruled Egypt for a year but face a fierce crackdown under  new President Abdel Fattah al-Sisi.
The court's verdict against Dr Badie comes as Australian journalist Peter Greste and his al-Jazeera colleagues Mohamed Fahmy and Baher Mohamed await a ruling in their own case, which is expected to be delivered on Monday, June 23.
Syrian warplanes reportedly strike in Iraq, killing 57 civilians
June 26, 2014 — Updated 1248 GMT (2048 HKT)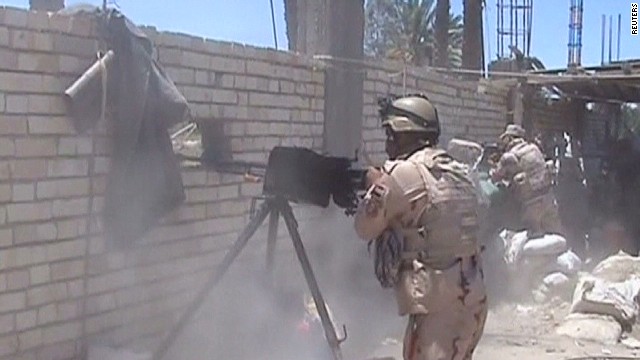 ISIS right outside Baghdad
Baghdad, Iraq (CNN) — Reports that Syrian warplanes carried out a cross-border attack on Iraqi towns this week is further evidence of the blurring between the two countries' borders as they face an offensive by Islamic extremists.
At least 57 Iraqi civilians were killed and more than 120 others were wounded by what local officials say were Syrian warplanes that struck several border areas of Anbar province Tuesday.
These border cities are among those under the control of the Islamic State in Iraq and Syria, or ISIS, which seeks to create an Islamic caliphate that encompasses portions of Iraq in Syria.
Passenger killed in gun attack on Pakistani plane
Gunmen launch long-range attack on aircraft as it lands in Peshawar, leaving one person dead and two injured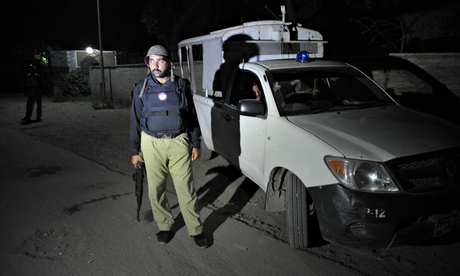 A long-range attack on a commercial aircraft in Pakistan's troubled north-west has left one passenger dead and two flight attendants injured after gunmen opened fire just as the jet was landing.
The attack in the city of Peshawar on Tuesday night is the third on a major airport in two weeks and comes after the government launched a military operation against Taliban sanctuaries in North Waziristan, a tribal agency bordering Afghanistan that has long been a hub for militant groups.
Officials said the inbound Pakistan International Airlines (PIA) flight from Riyadh was hit by at least 10 bullets as it was just above the runway of Bacha Khan international airport in Peshawar, a city that has been racked by steadily intensifying insurgent violence for years.