Yeah, riiiight!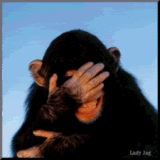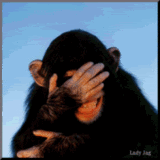 Terror trial nears end with accused insisting he helped deter attack
The trial of accused terrorist conspirator Misbahuddin Ahmed reached its final stages Tuesday with Crown prosecutor Jason Wakely in heated exchanges with the former Ottawa Hospital worker who says he did all he could to divert a terrorist hit in Ontario.
Ahmed says that he intended to destroy bomb-making components given to him by an alleged co-conspirator and that a $500 donation he gave the man just days after they discussed buying grenades was intended only for humanitarian purposes.
On Aug. 3, 2010 — a day after Ahmed gave his alleged accomplice a final $100 instalment — the alleged co-conspirator wired $600 to known Islamic terrorist contacts in Iran.
"That's your money isn't it?" Wakely asked Ahmed toward the end of his cross-examination.
"I don't know that," replied Ahmed, who said his alleged accomplice knew that he (Ahmed) wanted the money to aid the poor of Kurdistan — areas of Iran, Turkey, Syria and Iraq that are home to the majority of Kurds.
Ahmed, a 30-year-old former diagnostic imaging technician, has pleaded not guilty to three terrorism-related offences: conspiring to facilitate a terrorist activity, participating in the activities of a terrorist group, and possession of an explosive device.
The first two offences carry potential sentences of 14 years, and 10 years respectively. A conviction for possessing an explosive device carries a sentence of life imprisonment.